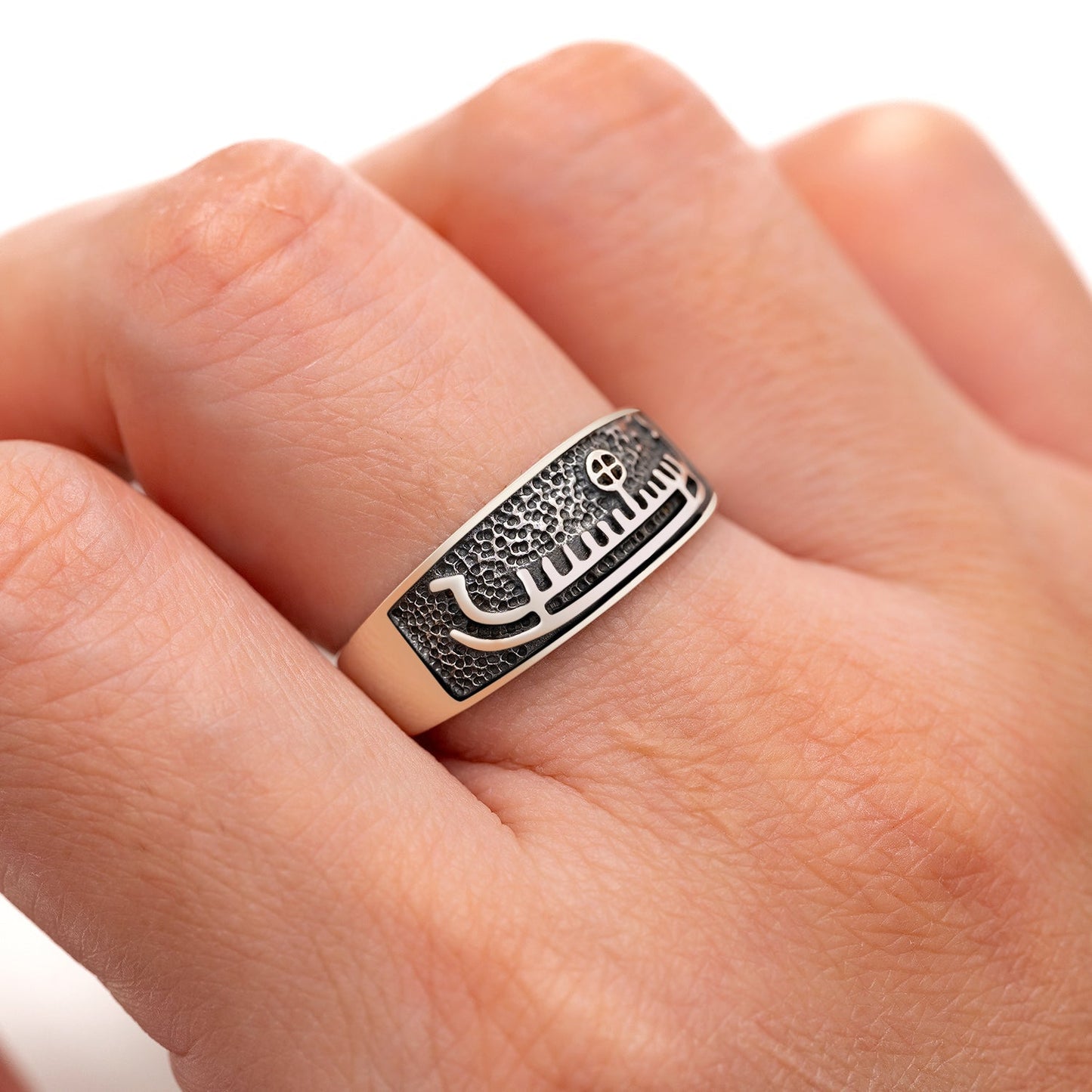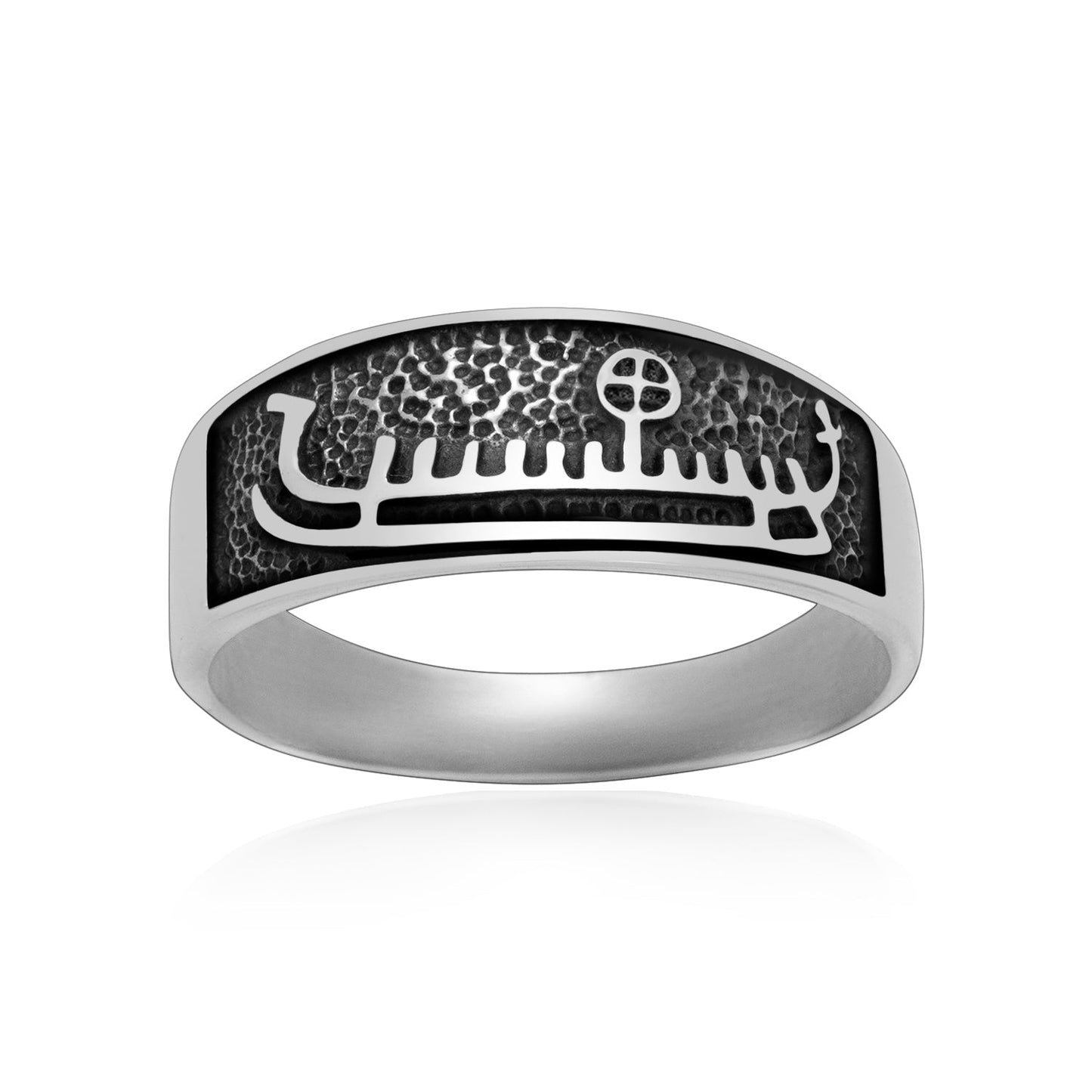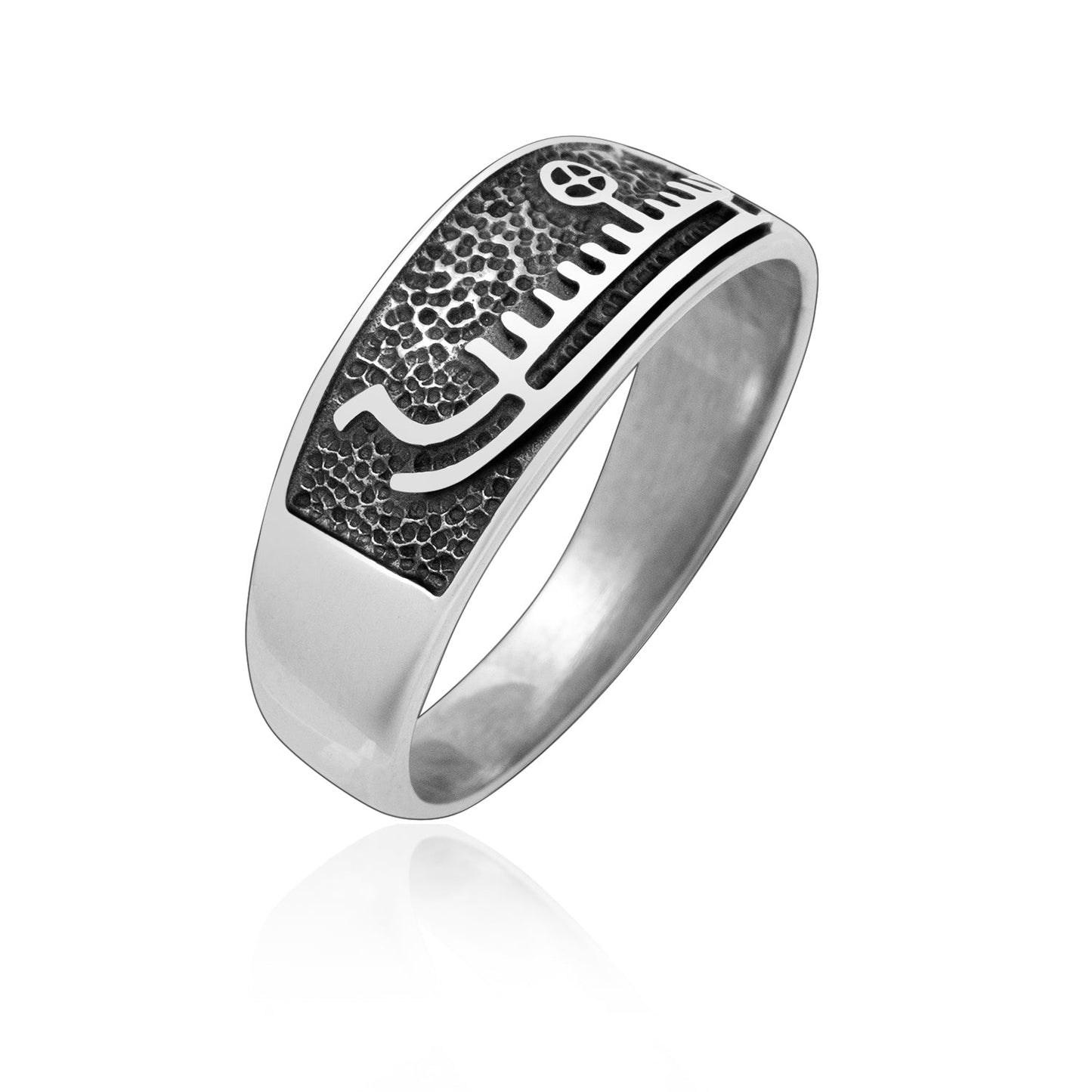 925 Sterling Silver Viking Ship Ring
Regular price
Sale price
$33.95
Unit price
per
---
Quantity
Made from high quality Sterling Silver (925).

Total weight: 3-4gr. depending on size

Hallmarked 925.

Delivered in a free gift box.
The image of a Drakkar ship, with its dragon-headed prow cutting through the misty waters, conjures up vivid and timeless visions of the Viking Age. These iconic longships were not just vessels of war and exploration but also symbols of a culture known for its daring voyages and fierce warriors.
Drakkar, derived from the Old Norse word "drakkar," meaning dragon or serpent, describes a specific type of Viking longship. These ships were known for their striking design, featuring a dragon's head or serpent carved into the prow. This fierce figurehead was not just for decoration but was also believed to protect the vessel from malevolent sea spirits. Drakkars were highly versatile ships. They were used for various purposes, including raiding, trade, exploration, and colonization. Their shallow draft allowed them to navigate both open seas and shallow rivers, making them formidable tools for expansion and conquest.
Today, the Drakkar ship stands as a potent symbol of Viking heritage and Norse mythology. It embodies the Viking spirit of adventure, discovery, and conquest, reminding us of an era when these bold seafarers ruled the waves.