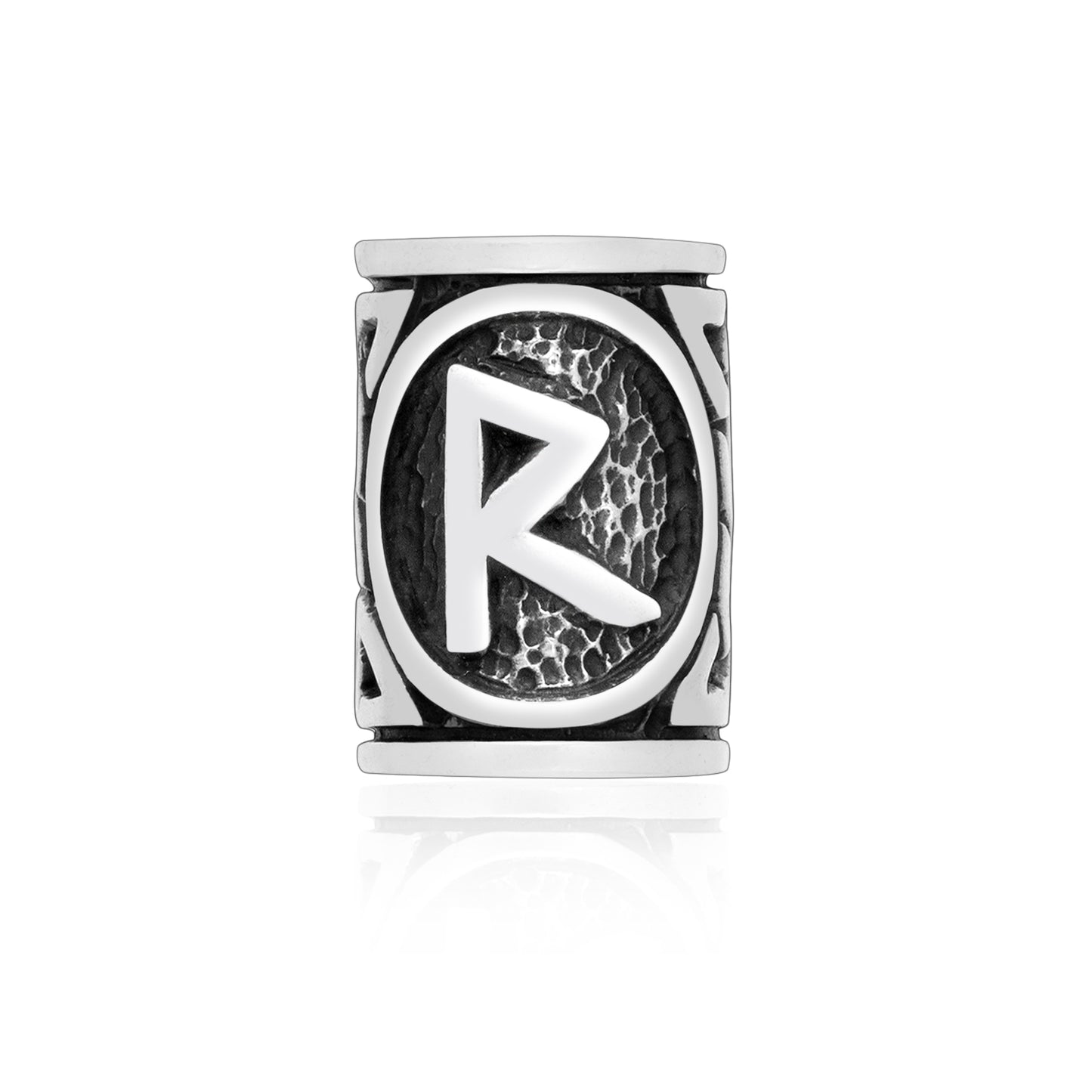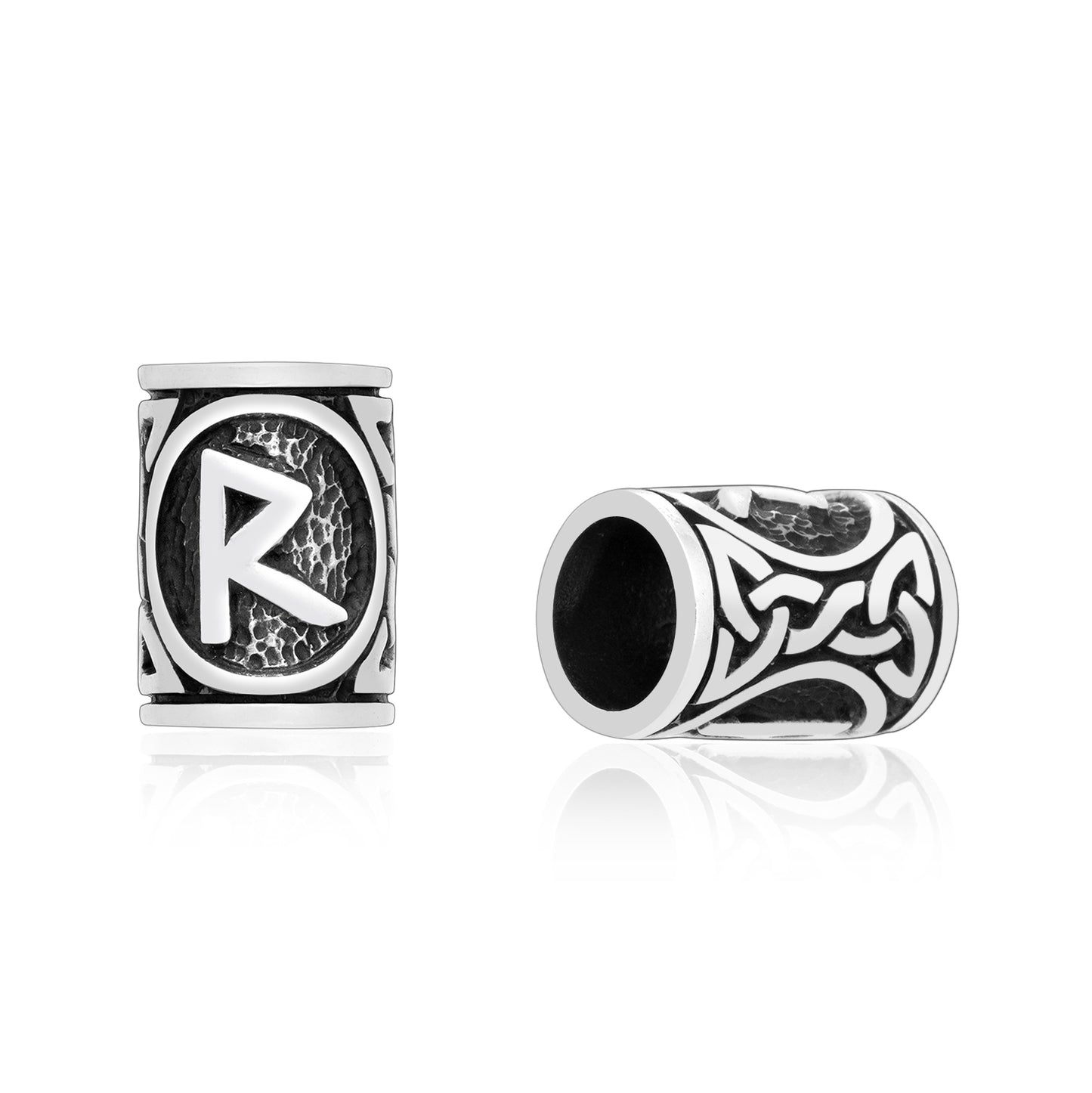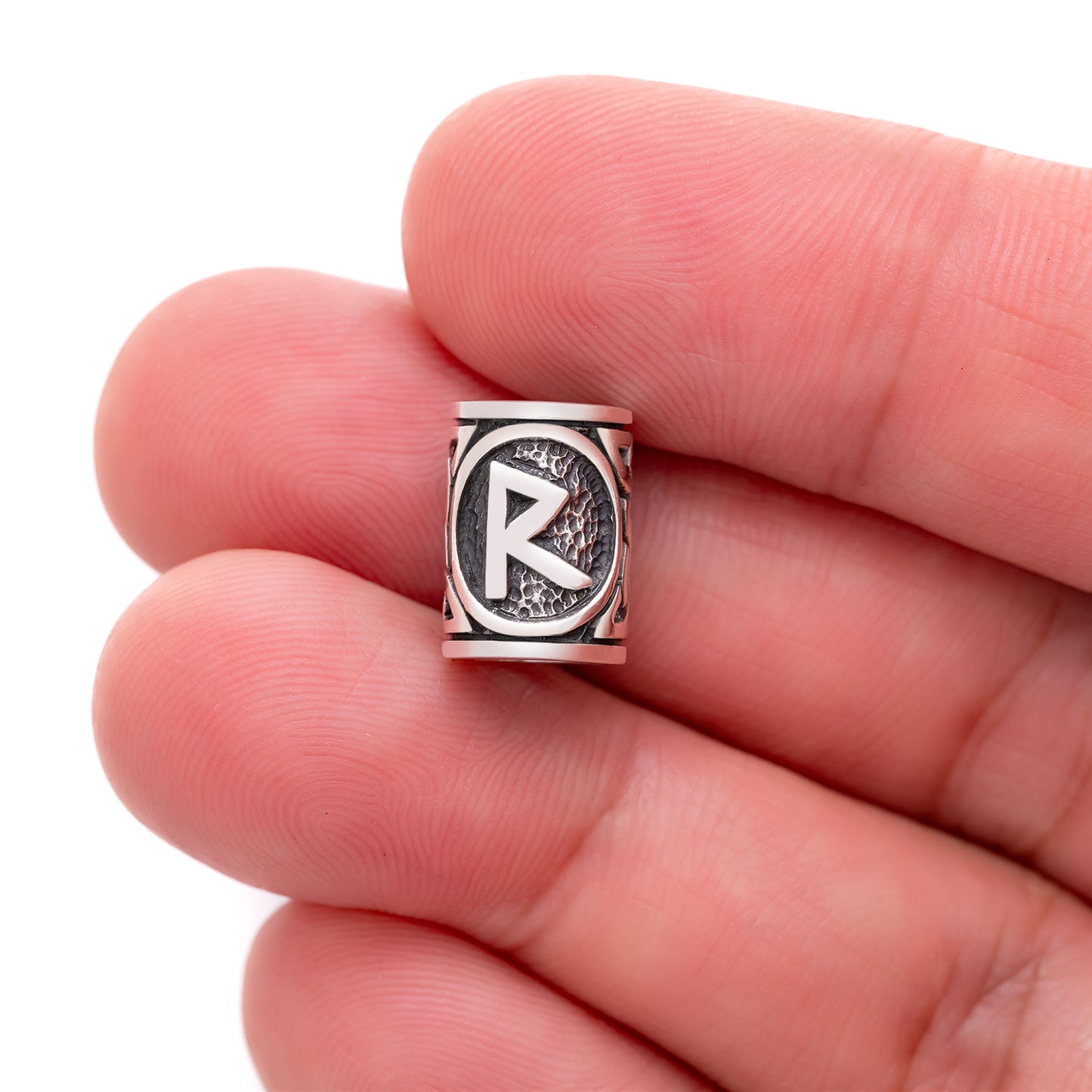 925 Sterling Silver Viking Beard Hair Bead with Rune Raidho
Regular price
Sale price
$27.95
Unit price
per
---
Quantity
Made from Sterling Silver (925).

Internal bead diameter is approx 7mm (1/4"). Bead measures 12mm (1/2") high by 8mm (5/16") wide.

This is a beard bead but can also be used as a hair bead, dreadlocks or as a charm on bracelets and necklaces.

The listing is for one bead.
The Raidho rune, often spelled as "Raido" or "Raidho," is a significant symbol in the runic alphabet. It represents a range of concepts related to journeys, movement, and balance, both in the physical and metaphorical sense. The Raidho rune carries profound meanings that offer insight into the human experience. It encourages individuals to reflect on their path, find equilibrium, and maintain a measured pace on the journey of life.