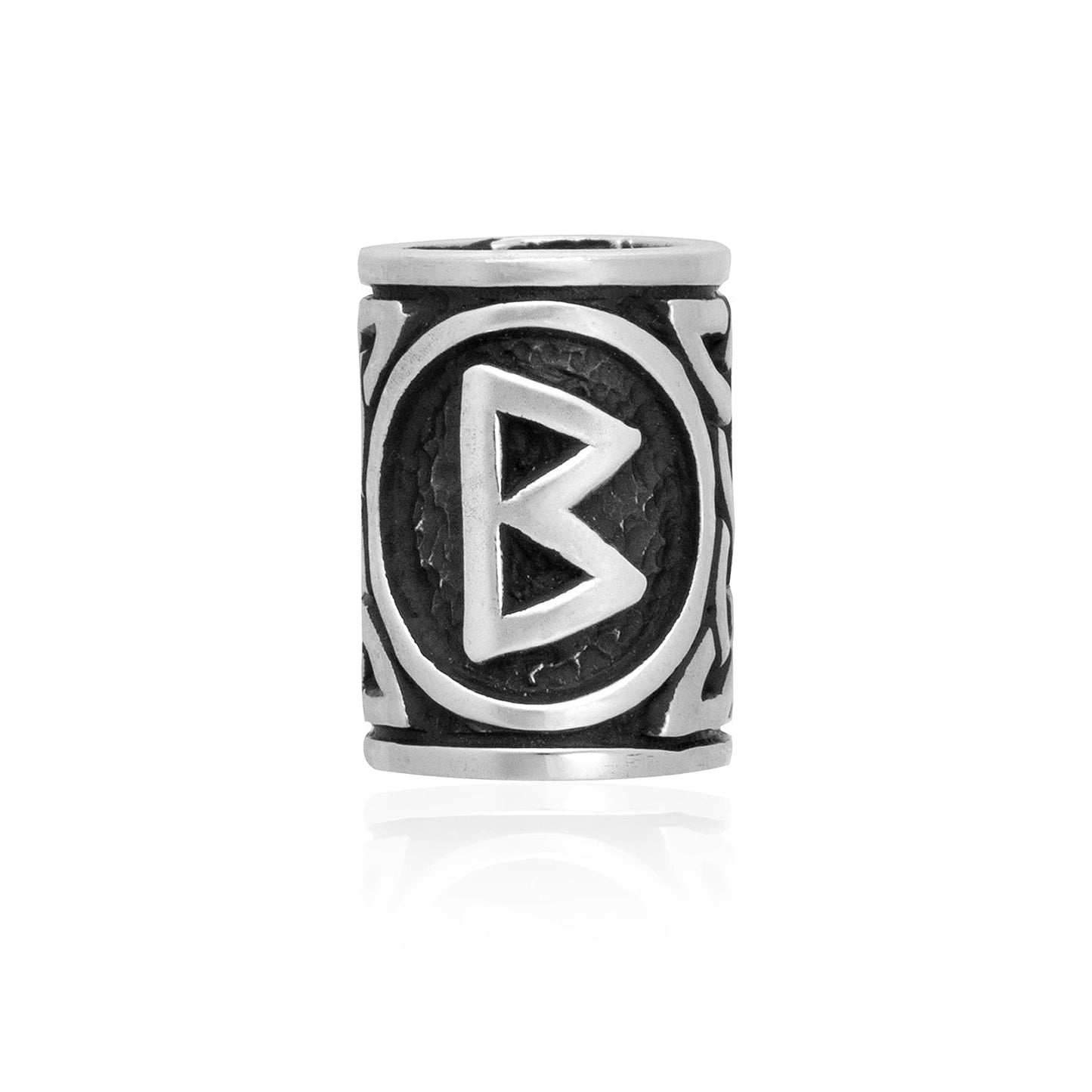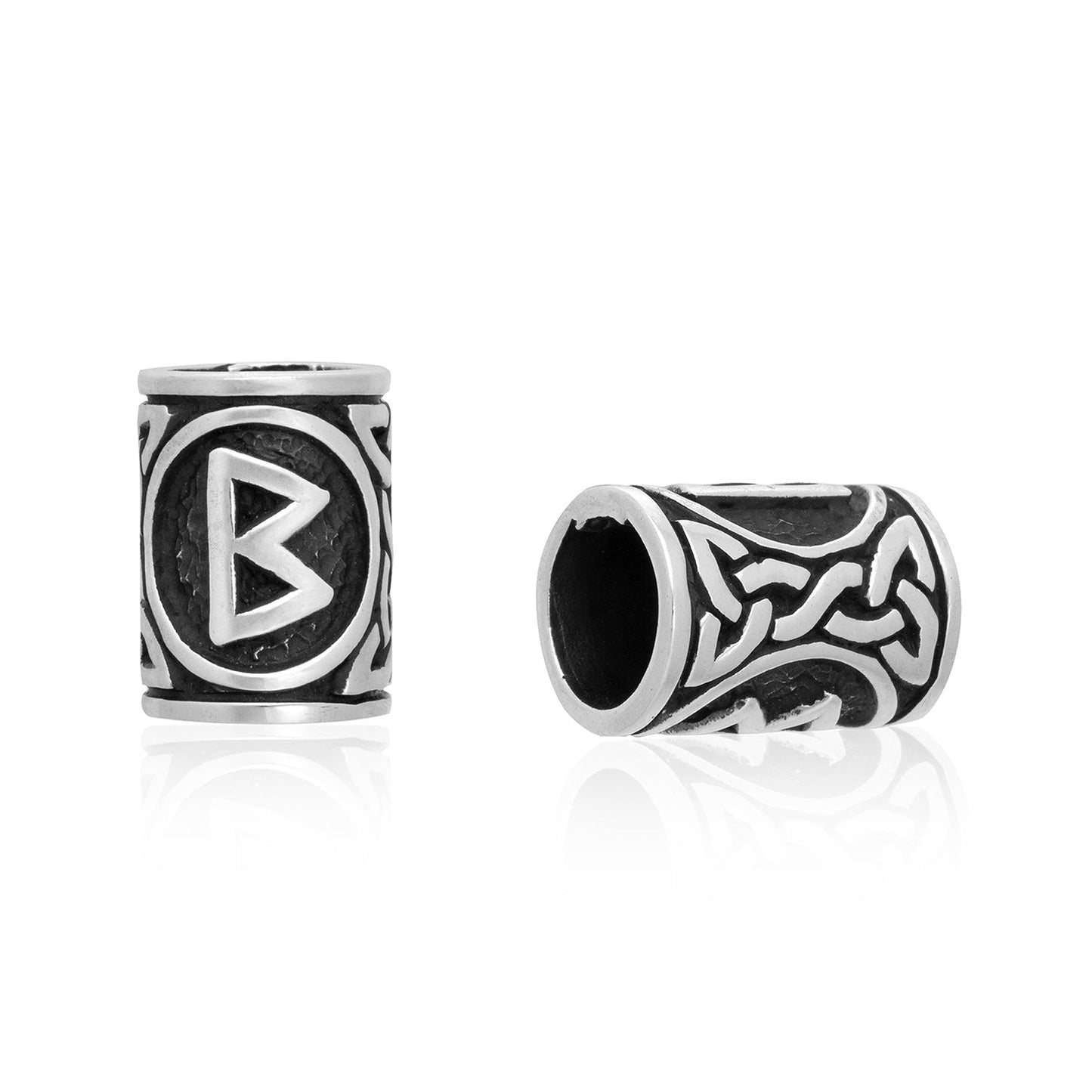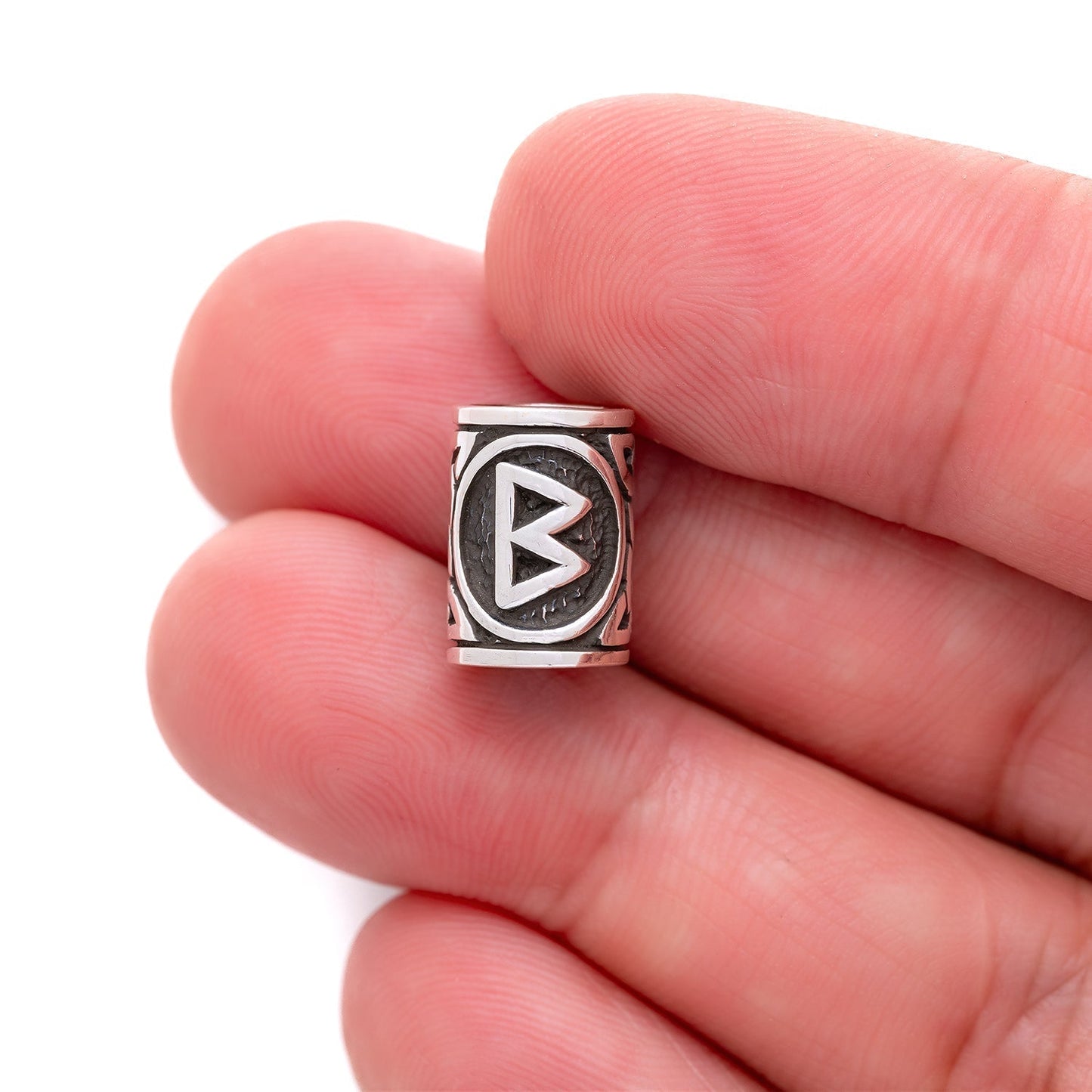 925 Sterling Silver Viking Beard Hair Bead with Rune Berkano
Regular price
Sale price
$27.95
Unit price
per
---
Quantity
Made from Sterling Silver (925).

Internal bead diameter is approx 7mm (1/4"). Bead measures 12mm (1/2") high by 8mm (5/16") wide.

This is a beard bead but can also be used as a hair bead, dreadlocks or as a charm on bracelets and necklaces.

The listing is for one bead.

Berkano, often written as "Berkana" or "Beorc" in runic scripts, is the eighteenth rune in the runic alphabet. It holds a significant place in runic divination, symbolizing growth, fertility, and new beginnings.
This rune is associated with the birch tree and carries a variety of meanings in both historical and modern contexts. In historical runic inscriptions, Berkano often represented the letter "B." The birch tree, with its pale bark and delicate leaves, held cultural significance for various Germanic and Scandinavian peoples. It was associated with the goddess Beorc, symbolizing fertility and protection.