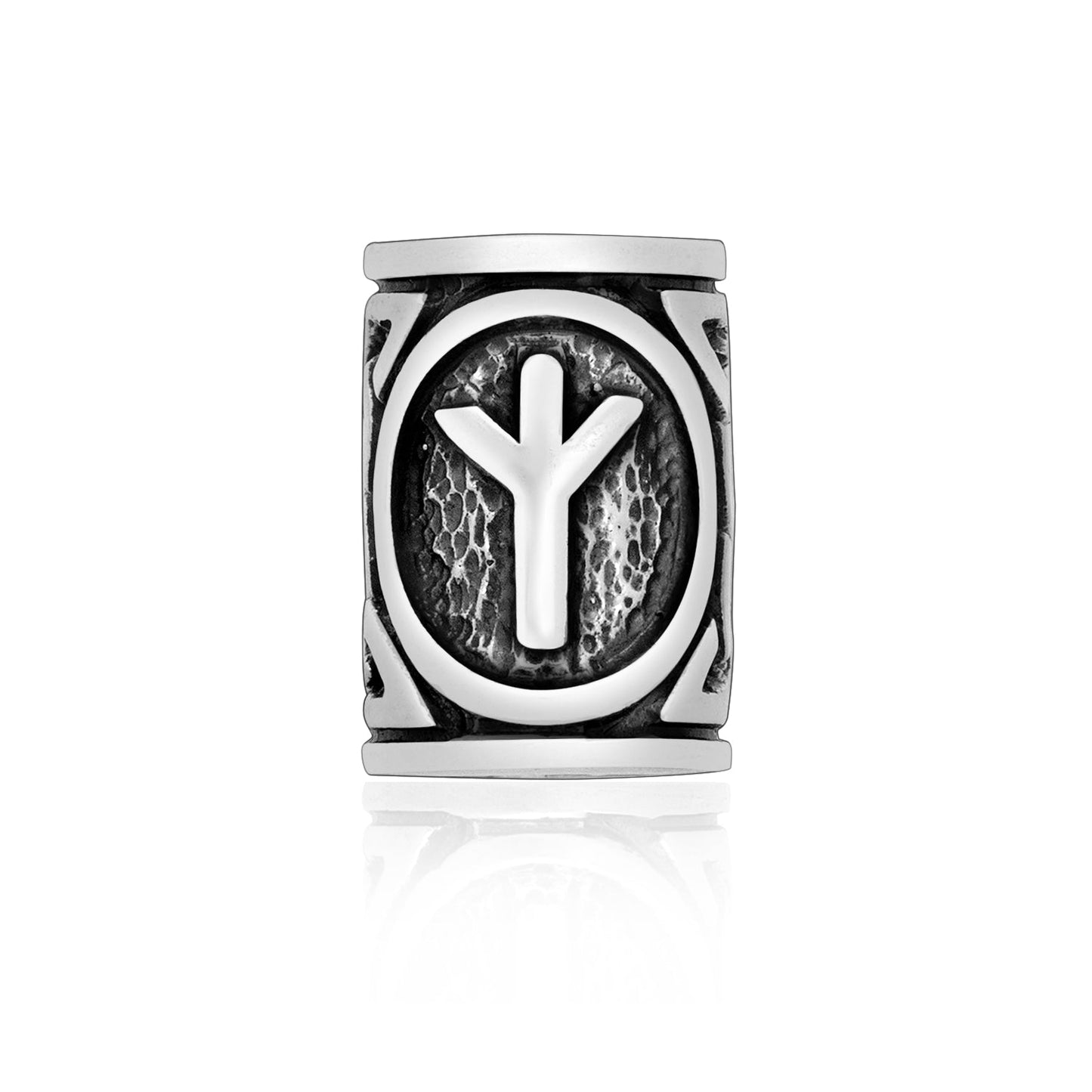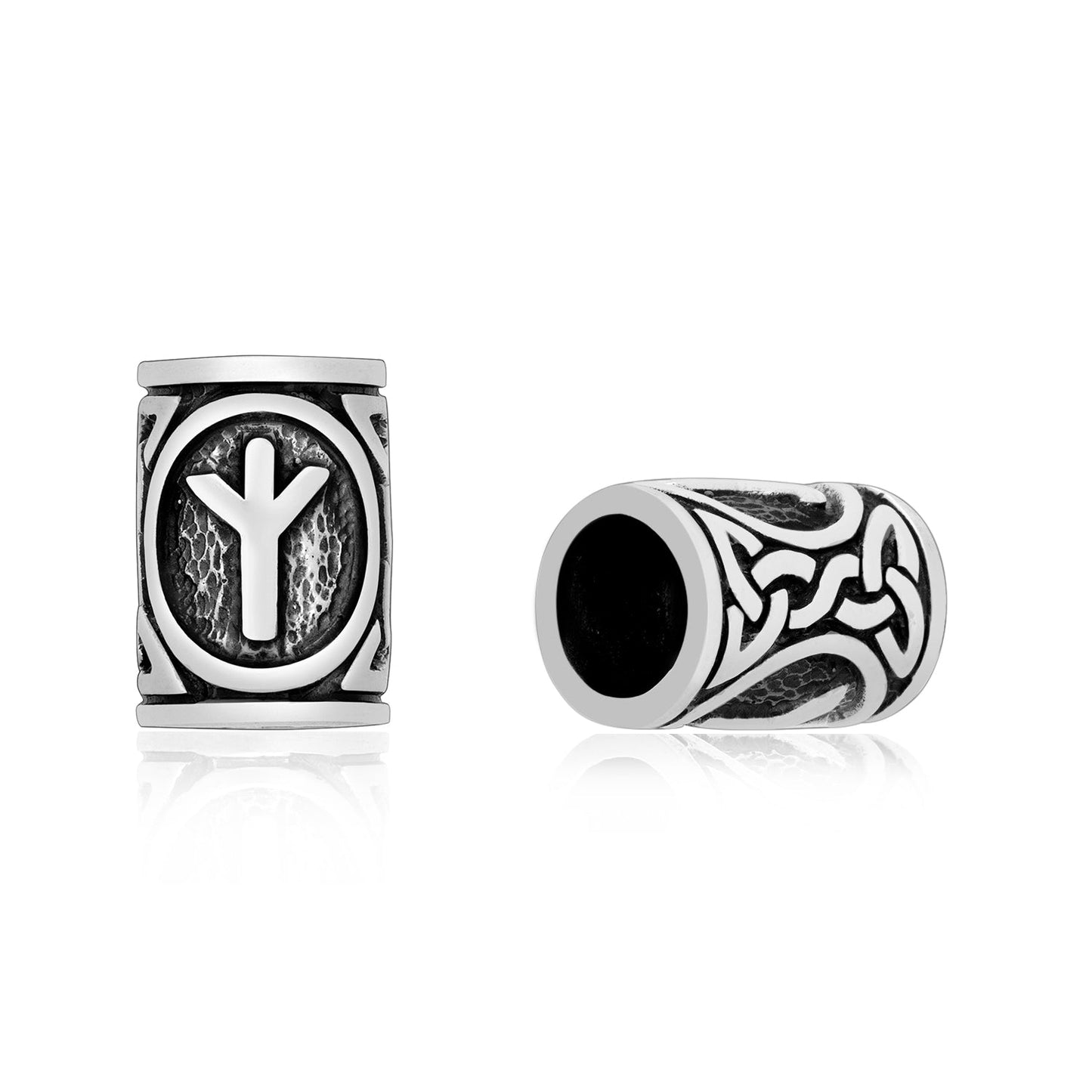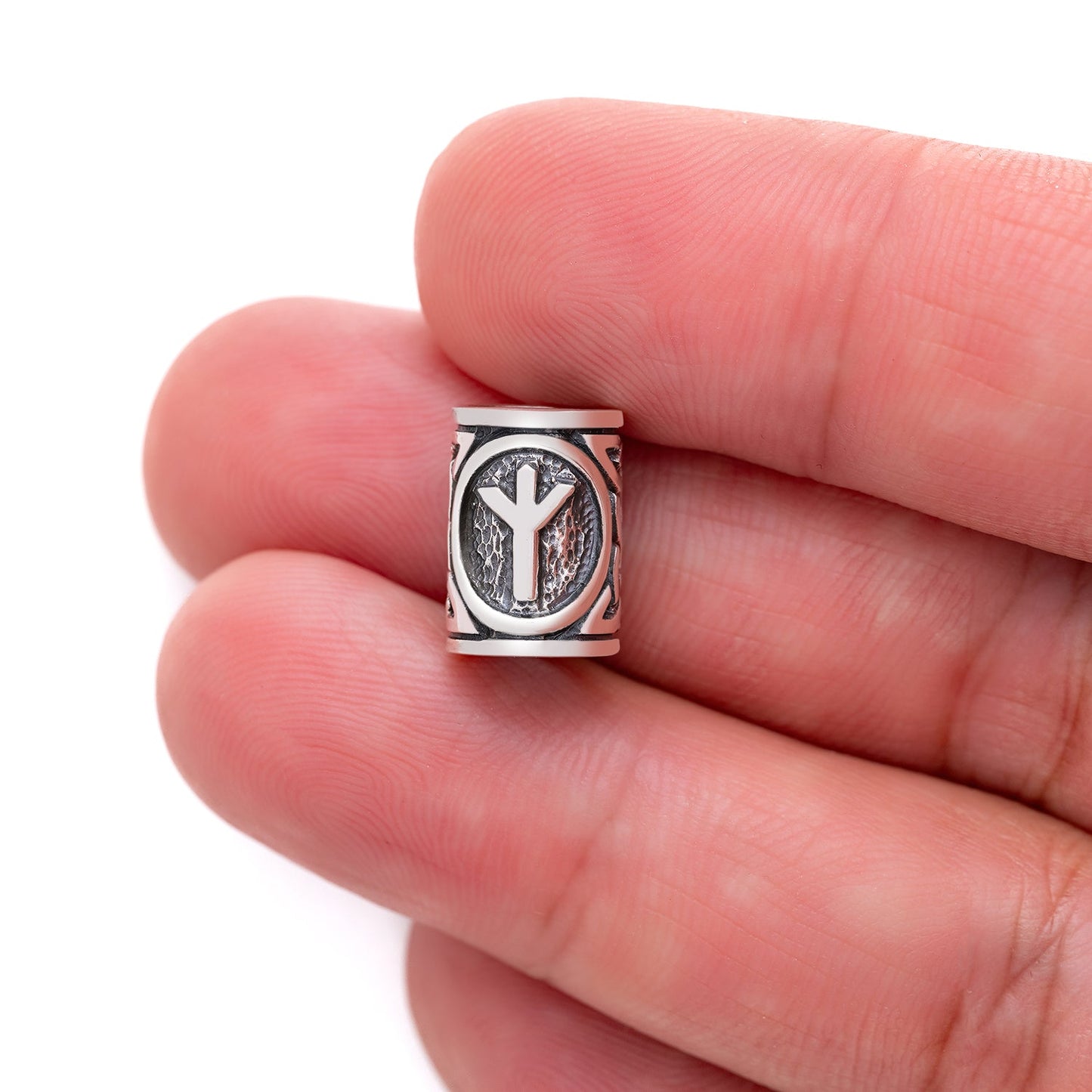 925 Sterling Silver Viking Beard Hair Bead with Rune Algiz
Regular price
Sale price
$27.95
Unit price
per
---
Quantity
Made from Sterling Silver (925).

Internal bead diameter is approx 7mm (1/4"). Bead measures 12mm (1/2") high by 8mm (5/16") wide.

This is a beard bead but can also be used as a hair bead, dreadlocks or as a charm on bracelets and necklaces.

The listing is for one bead.
The Algiz rune, also known as the "Life Rune" or "Elhaz," is a distinctive and powerful symbol within the runic alphabet. With its unique shape resembling the antlers of a protective elk, this rune has deep spiritual and mystical significance. It is associated with protection, defense, and the creation of a strong connection between the physical and spiritual realms.