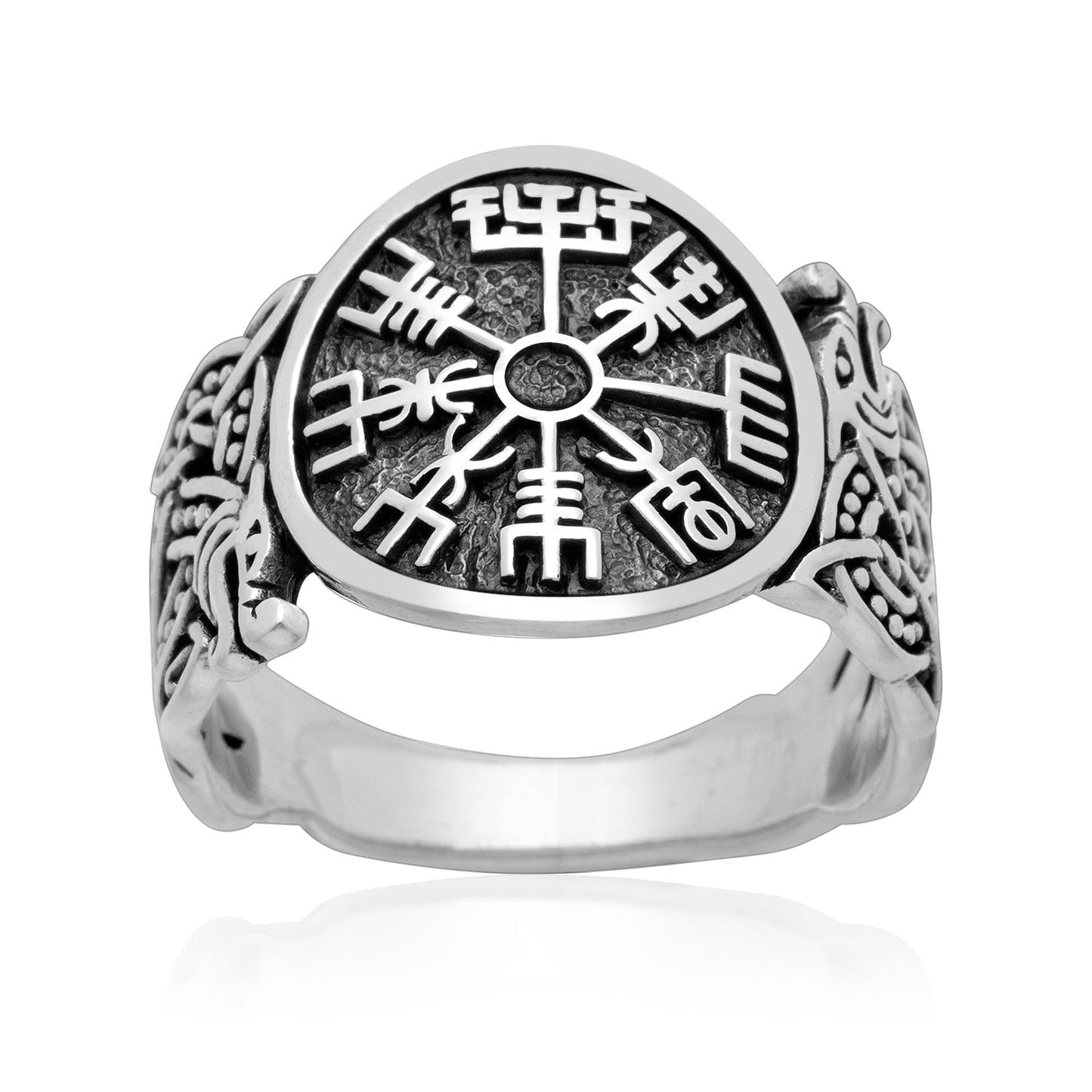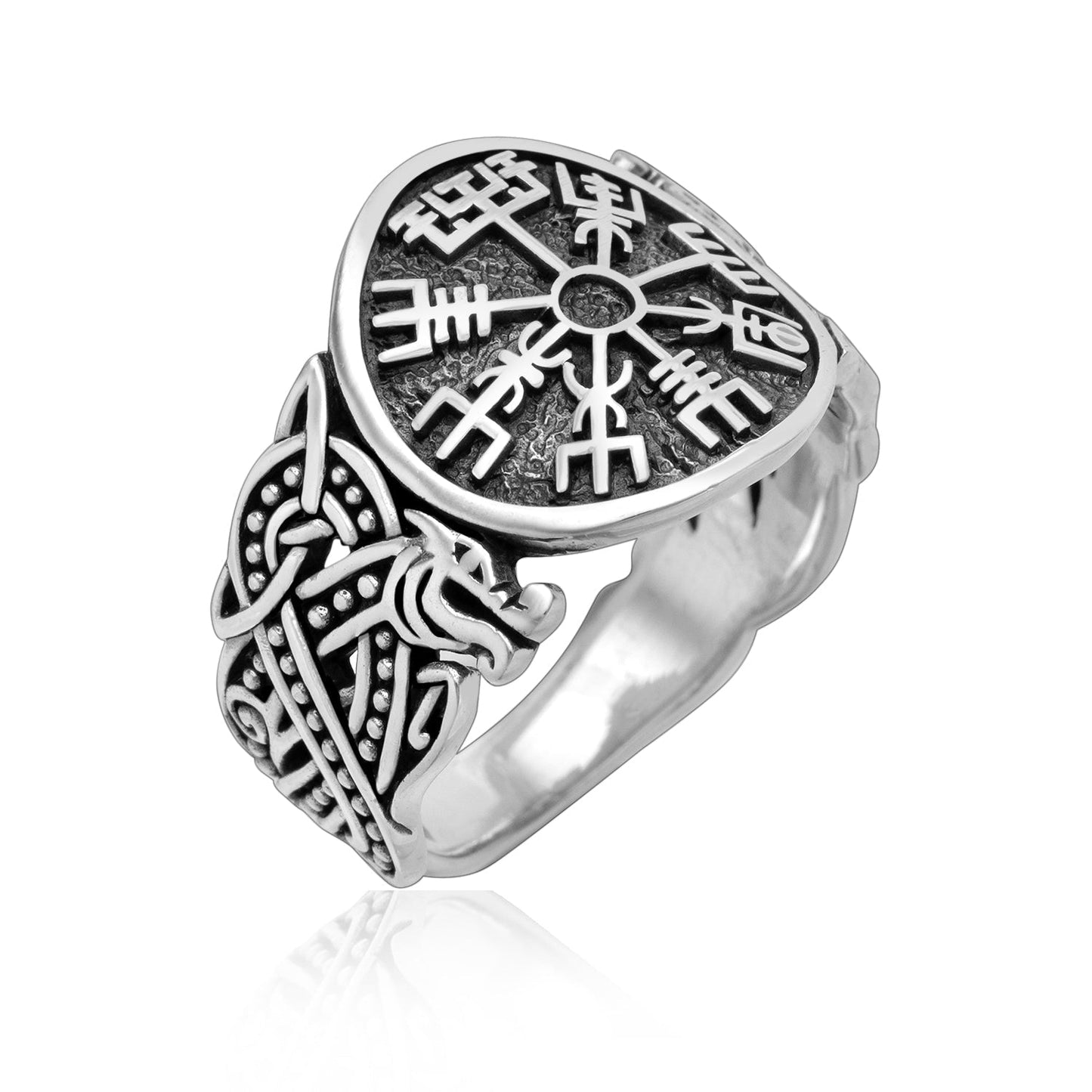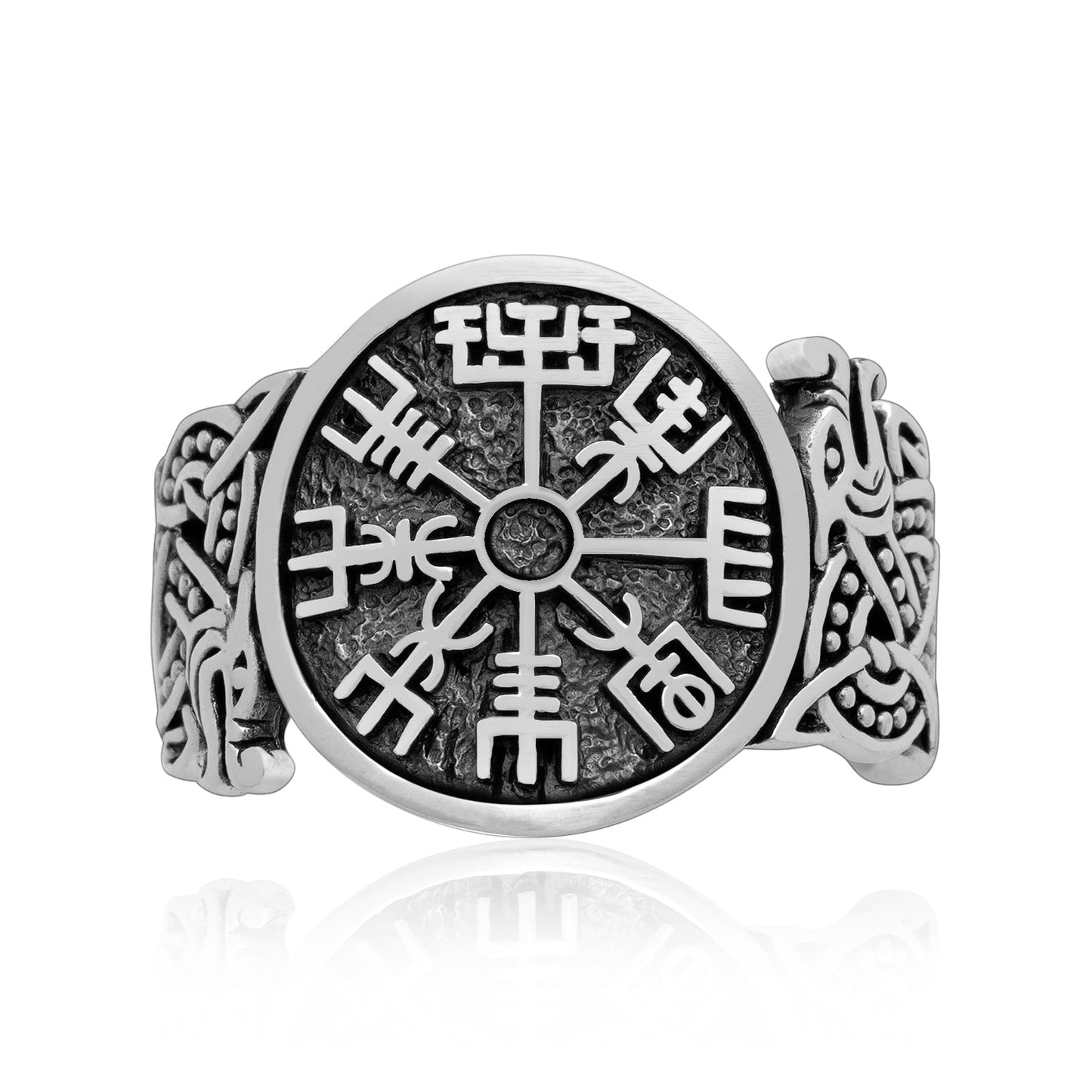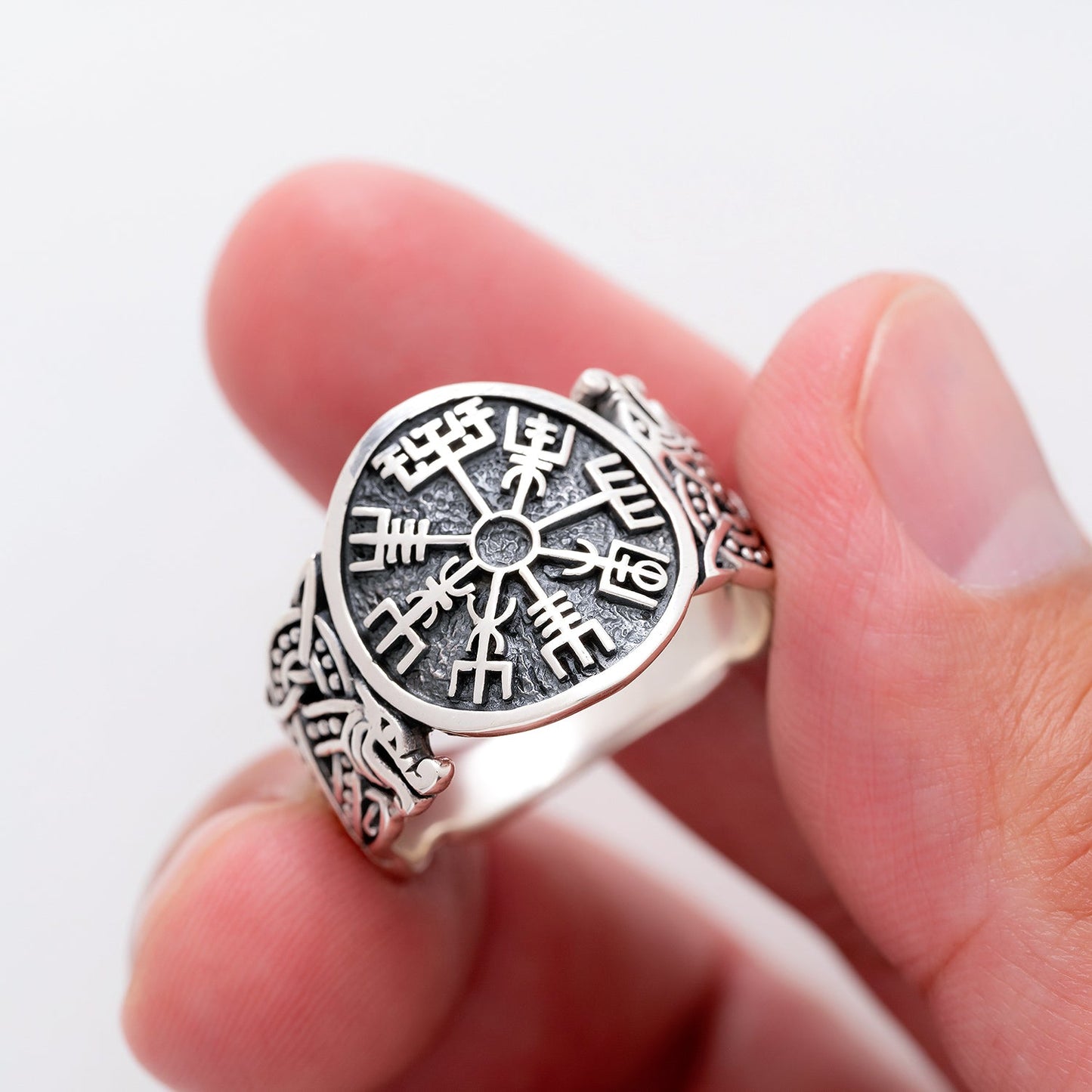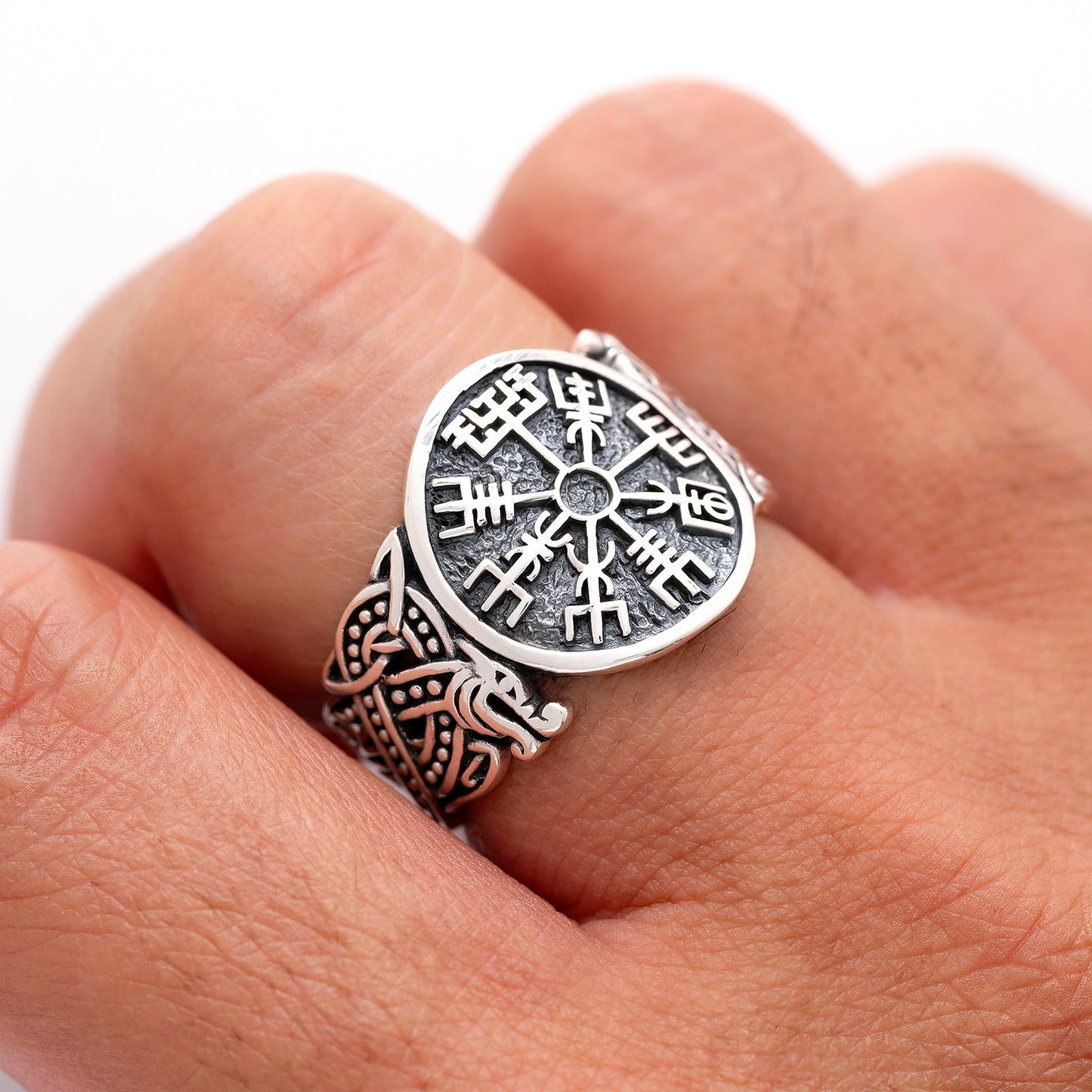 925 Sterling Silver Vegvisir Ring with Jormungand Motif
Regular price
Sale price
$39.95
Unit price
per
---
Quantity
Made from high quality Sterling Silver (925).
Total approx. weight: 9gr depending on the size.
Frontal height is approx. 11/16" (17mm).
Hallmarked 925.
Delivered in a free gift box.

Two prominent aspects of the Viking heritage are the Vegvísir, a powerful symbol of navigation and protection, and the Mammen style, an intricate artistic tradition.
The Vegvísir, an Icelandic term meaning "guidepost" or "wayfinder," is a symbol closely tied to Norse and Icelandic cultures. Its origins can be traced back to ancient runic traditions, where it was believed to possess magical qualities to guide and protect travelers. It was considered a compass of sorts, helping sailors and travelers find their way even in unfamiliar or stormy seas. It was often inscribed on ships or carried as an amulet for protection during journeys.
The Mammen style is characterized by its intricacy and detailed ornamentation. Some key features include interwoven patterns, zoomorphic designs, plant forms, geometric shapes, and a strong emphasis on symmetry. The Mammen style's symmetrical and interlocking patterns reflect the balance and harmony of the natural world. Its use of zoomorphic and plant motifs speaks to the interconnectedness of all living things.