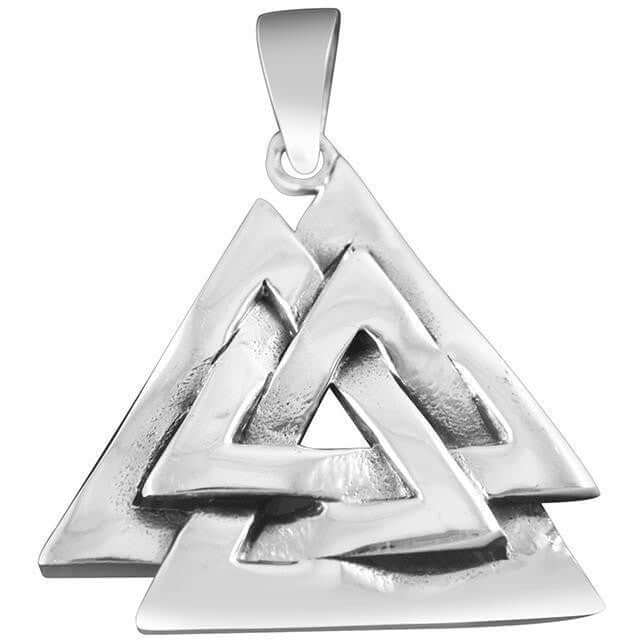 925 Sterling Silver Valknut Knot Pendant
Regular price
Sale price
$32.95
Unit price
per
---
Quantity
Made from high quality Sterling Silver (925).

Approx. weight: 5gr.

Size is approx. 1" (25mm) long not including bail by 1" (25mm) at widest point.

Hallmarked 925.

Delivered in a free gift box.

We carry in our stock Sterling Silver chains at your request for an additional small charge if you wish to complement the pendant.
The Valknut, also known as the "Knot of the Slain" or "Warrior's Knot," is an ancient Norse symbol with deep mythological and historical significance. Its distinctive interwoven design of three triangles has been found on various artifacts, including runestones, amulets, and memorial stones, associated with the Norse cultural and religious context. The name "Valknut" is derived from the Old Norse words "valr" (slain warriors) and "knut" (knot), suggesting a connection to the fallen warriors in Norse mythology. The Valknut is considered a symbol of the transition between life and death. It is believed to represent the journey of fallen warriors to the afterlife, particularly to Valhalla.