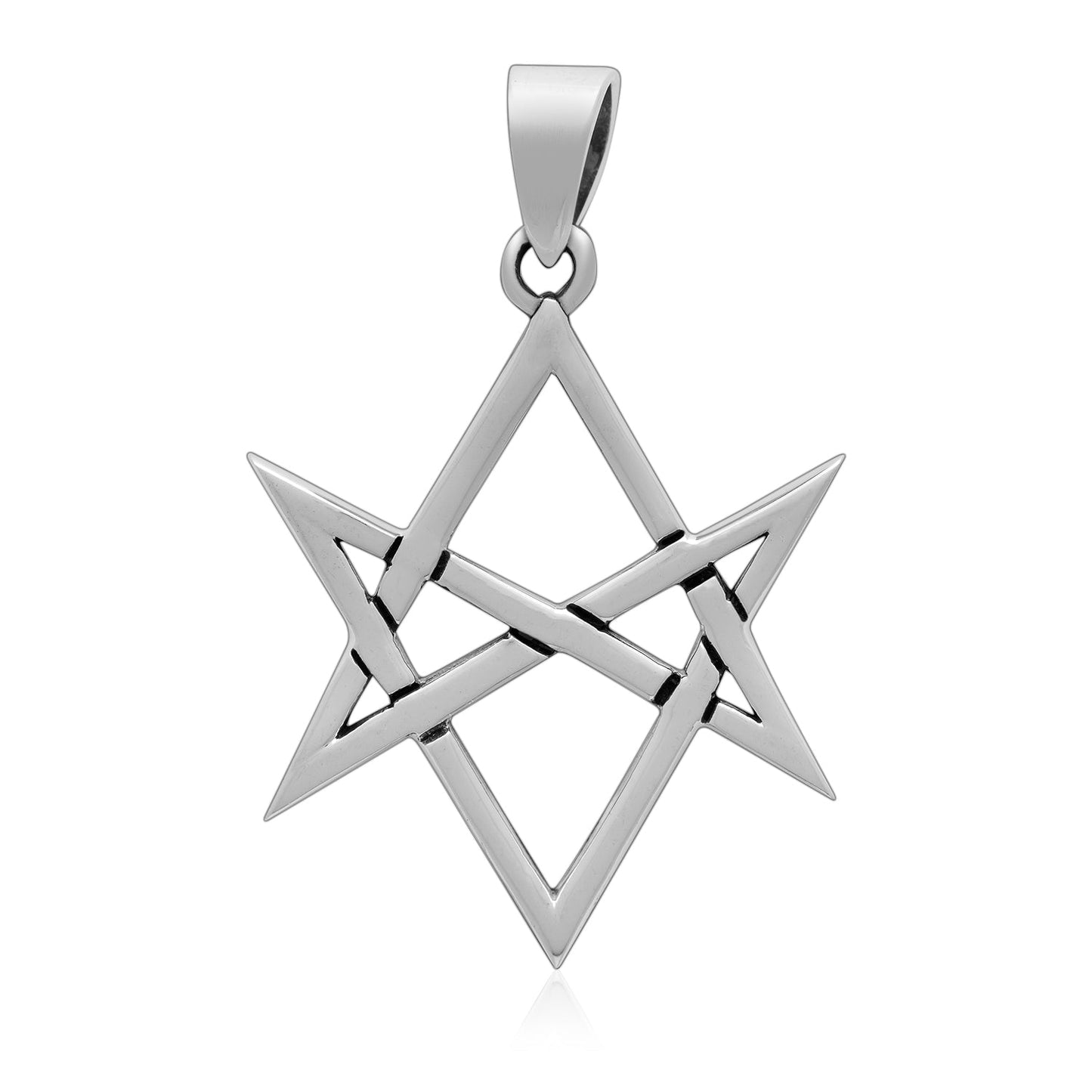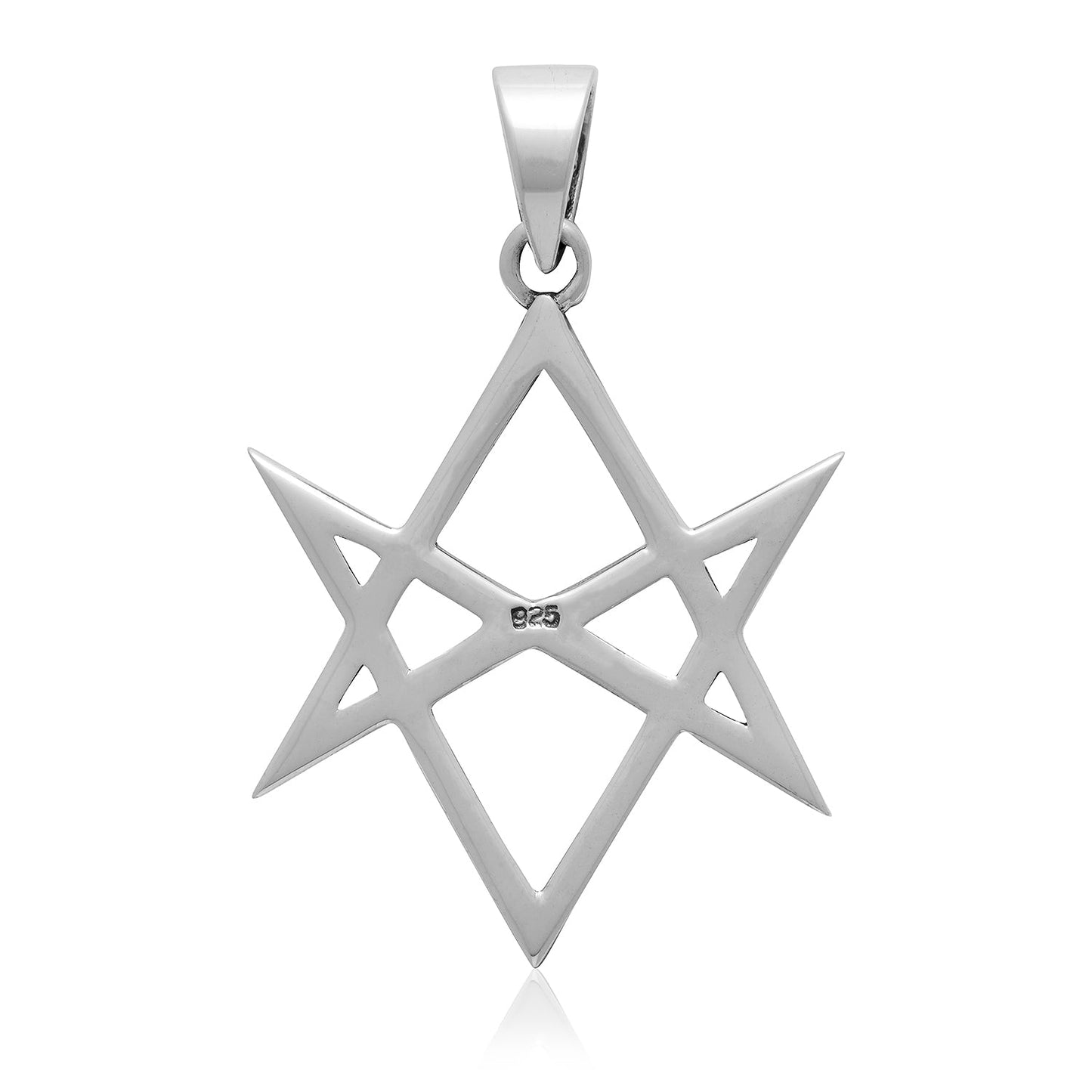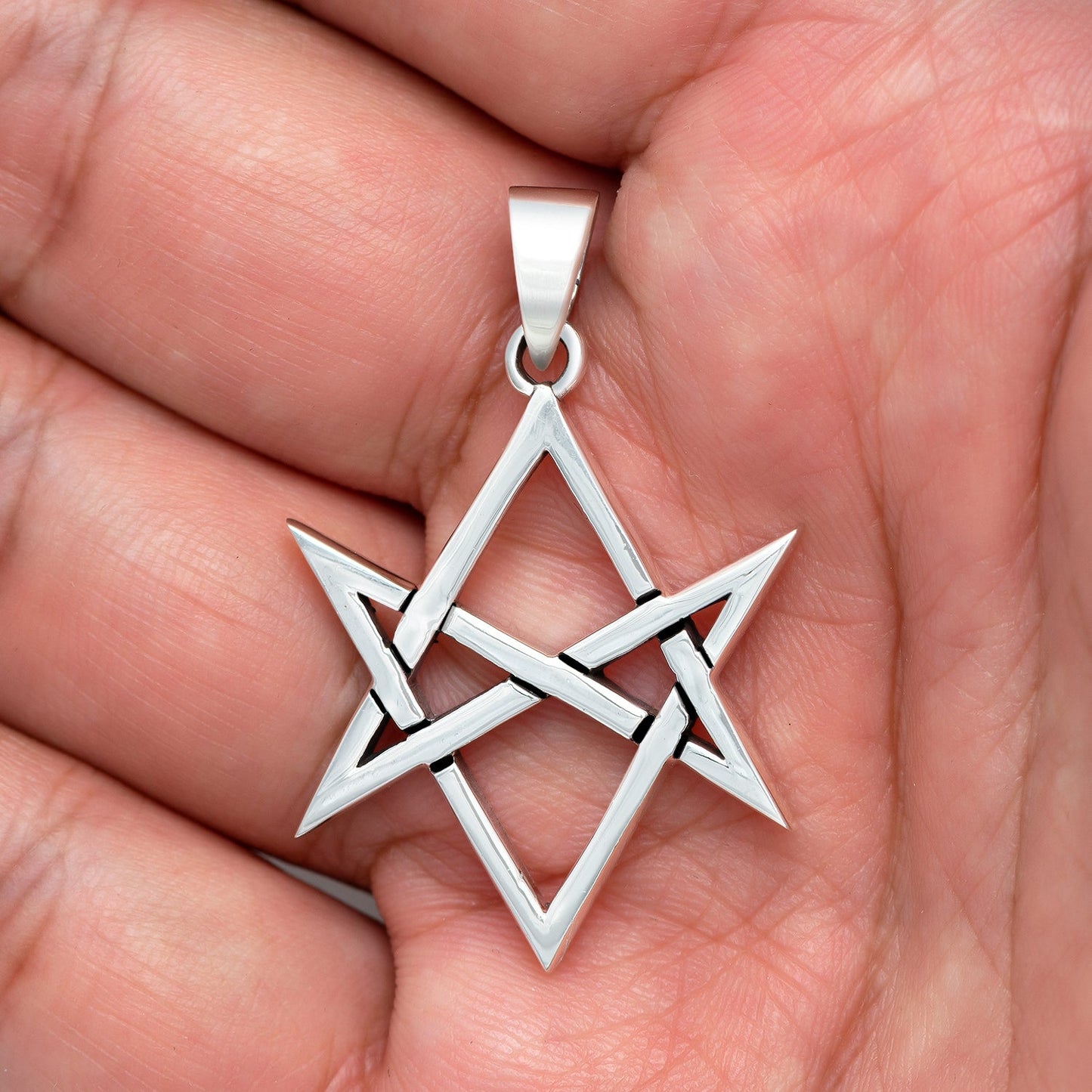 925 Sterling Silver Unicursal Hexagram Thelema Symbol Pendant
Regular price
Sale price
$29.95
Unit price
per
---
Quantity
Made from high quality Sterling Silver (925).
Total weight: 5gr.
Size is approx. 1-3/8" (35mm) long (including bail) by 1" (25mm) at widest point.
Hallmarked 925.
Delivered in a free gift box.
Price does not include chain. However, we carry in our stock Sterling Silver chains at your request for an additional small charge if you wish to complement the pendant.
The Thelema symbol, often referred to as the "Unicursal Hexagram," is a distinctive and enigmatic emblem associated with the spiritual and philosophical system known as Thelema.
Founded by the English occultist Aleister Crowley in the early 20th century, Thelema espouses a philosophy centered on the idea of individual will, freedom, and spiritual enlightenment. The Thelema symbol is often called the "Unicursal Hexagram" because it can be drawn in a single continuous line without lifting the pen. This design is symbolic of the seamless unity and continuous flow of will within the individual.
The Thelema symbol is an important and recognizable emblem within the Thelemic community. It is used on ceremonial tools, jewelry, and other ritual items, serving as a reminder of the principles and practices of Thelem