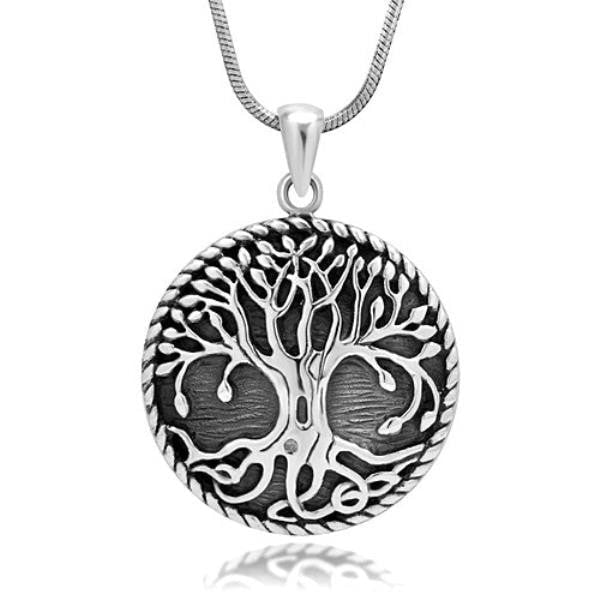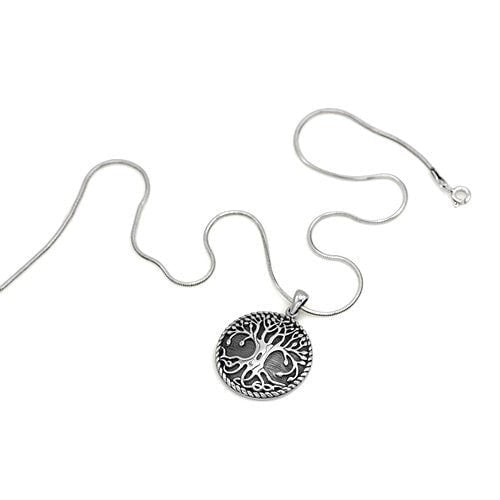 925 Sterling Silver Tree of Life Pendant
Regular price
Sale price
$29.95
Unit price
per
---
Quantity
Made from high quality Sterling Silver (925).

Size is approx. 1" (25mm) in diameter.

Yggdrasil Tree of Life design.

Hallmarked 925. Delivered in a free gift box.

We carry in our stock Sterling Silver chains at your request for an additional small charge if you wish to complement the pendant.
The central motif of the pendant is the depiction of a tree, often with branches reaching skyward and roots extending into the earth. This imagery symbolizes the unity of heaven, earth, and all life forms. The roots of the tree signify grounding, stability, and a connection to the earth, while the branches represent growth, expansion, and the interconnectedness of all living beings. A Tree of Life pendant is a timeless and symbolic piece of jewelry that transcends cultural and spiritual boundaries. Rooted in various mythologies, religions, and philosophies, the Tree of Life is a universal symbol representing the interconnectedness of all life, growth, and the cyclical nature of existence.