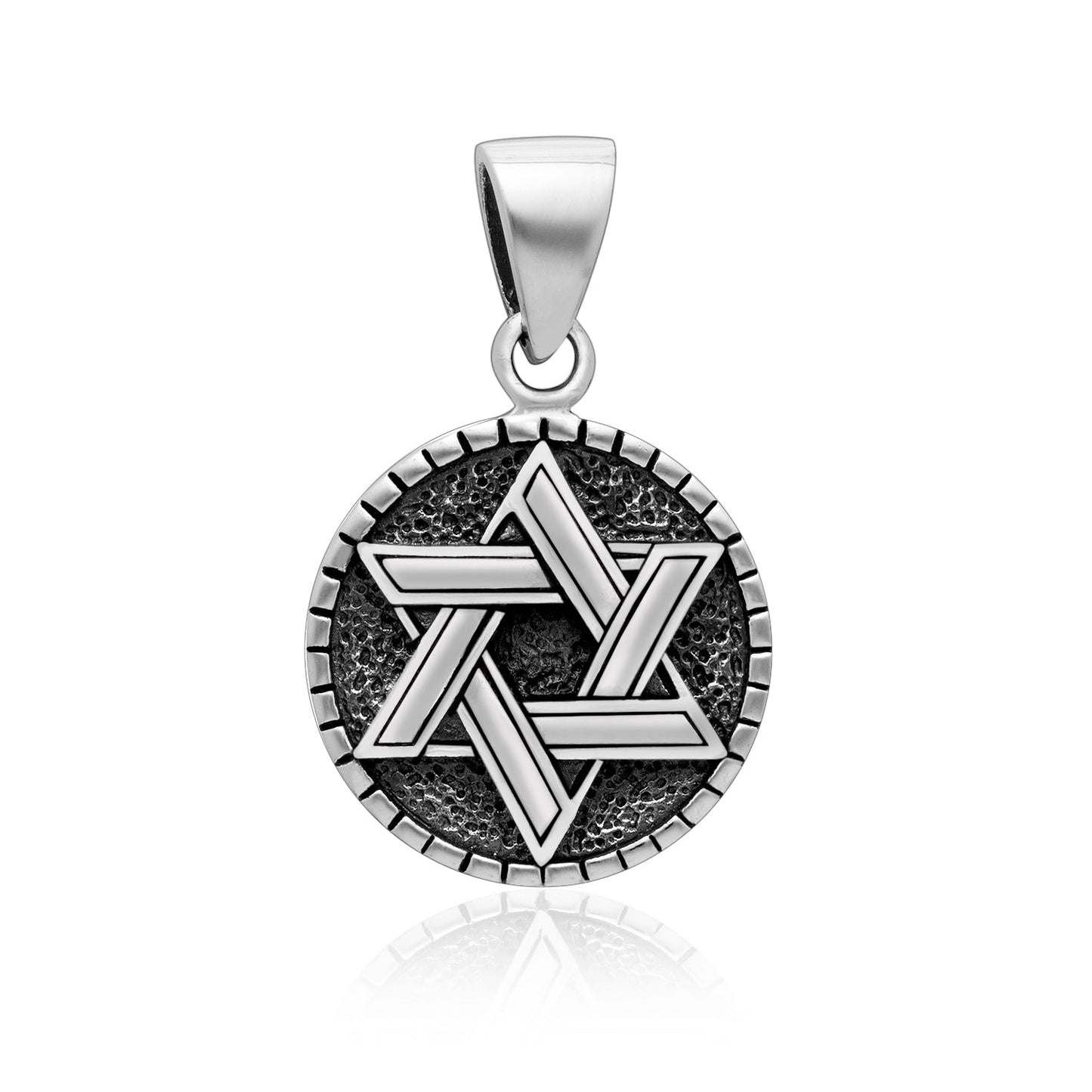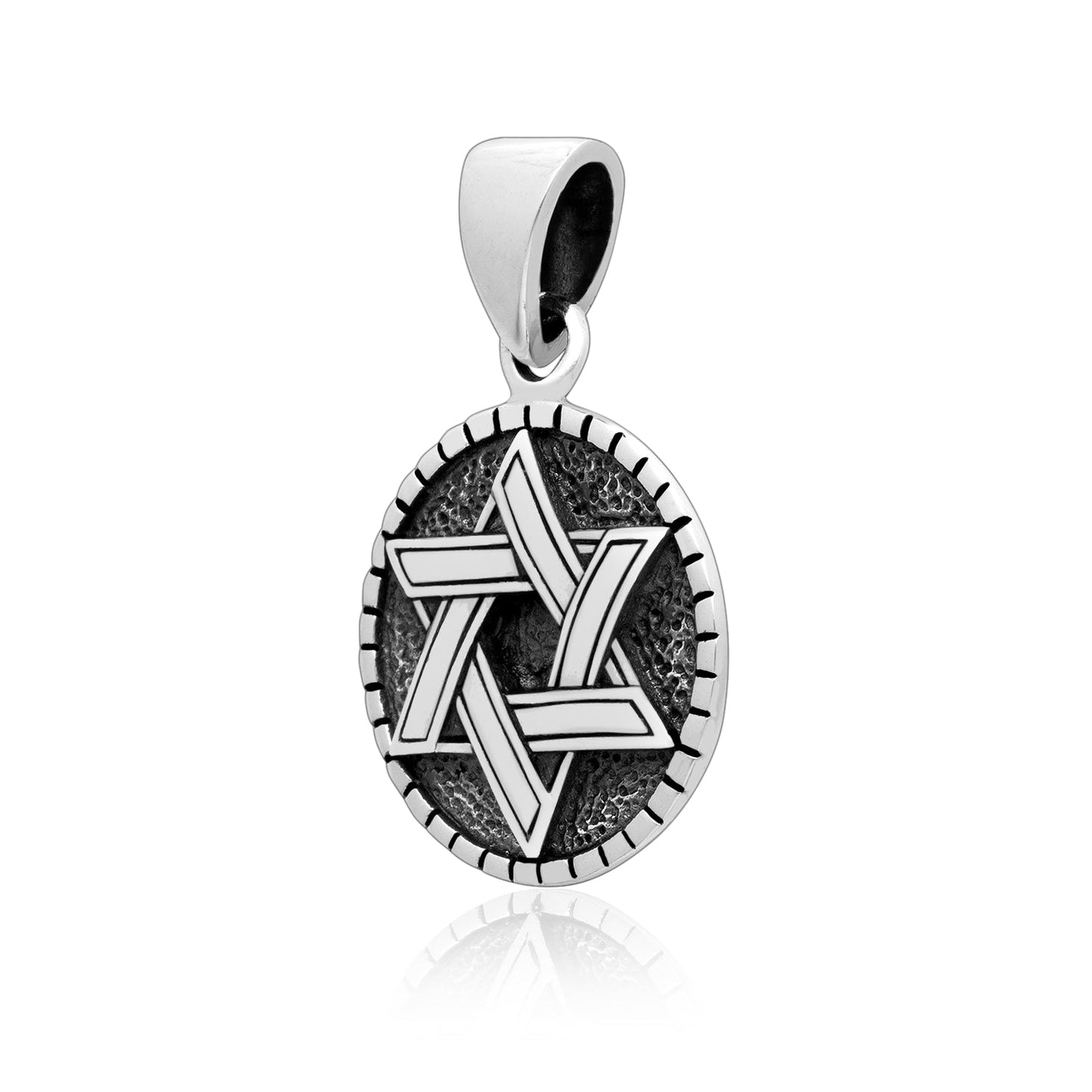 925 Sterling Silver Star of David Pendant
Regular price
Sale price
$28.95
Unit price
per
---
Quantity
Made from high quality Sterling Silver (925).
Total weight: 3gr.
Size is approx. 5/8" (16mm) in diameter.
Hallmarked 925.
Delivered in a free gift box.
Price does not include chain. However, we carry in our stock Sterling Silver chains at your request for an additional small charge if you wish to complement the pendant.

The Star of David, also known as the Magen David or Shield of David, is one of the most recognized symbols in the world, often associated with Judaism. Its six-pointed star shape, formed by overlapping two equilateral triangles, holds deep symbolism and significance within Jewish culture and beyond.
For many Jewish people, the Star of David serves as a powerful symbol of their identity and faith. It has been used on flags, synagogues, and other Jewish emblems. The two interlocking triangles forming the Star of David are sometimes seen as a representation of the harmonious union of opposites. One triangle points upward, symbolizing the divine and spiritual, while the other points downward, representing the earthly and human aspects of existence. Together, they signify the balance between these realms.
Today, the Star of David is widely recognized as a symbol of Judaism and Jewish heritage. It is worn as jewelry, displayed in synagogues and Jewish institutions, and used in various forms of art and design. It serves as a reminder of Jewish history, culture, and faith.