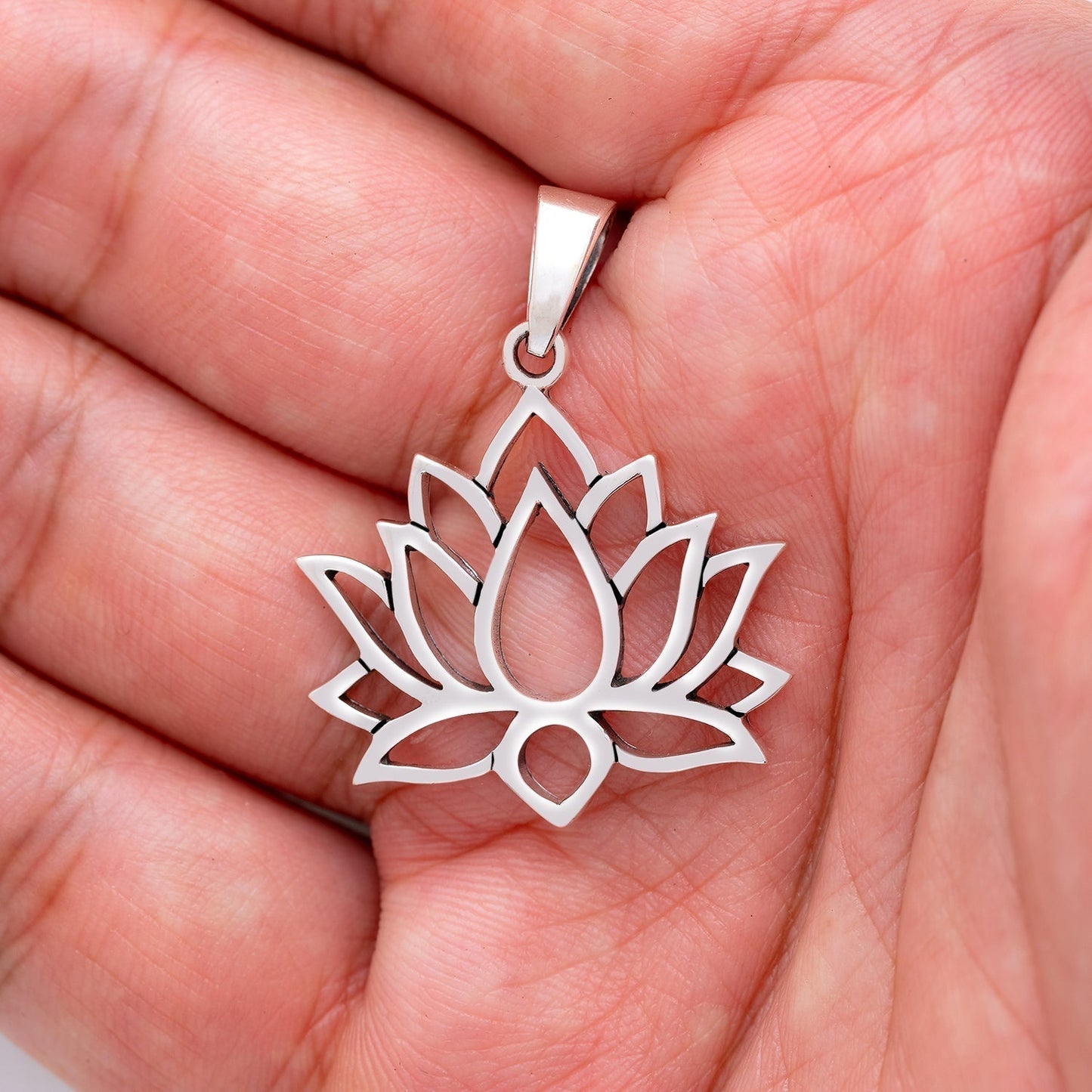 925 Sterling Silver Sacred Lotus Flower Pendant
Regular price
Sale price
$31.95
Unit price
per
---
Quantity
Made from high quality Sterling Silver (925).
Total weight: 4gr.
Size is approx. 1" (25mm) high not including bail by 1" (25mm) at widest point.
Hallmarked 925.
Delivered in a free gift box.
Price does not include chain. However, we carry in our stock Sterling Silver chains at your request for an additional small charge if you wish to complement the pendant.
The lotus flower, often referred to as the "Sacred Lotus," holds a special place in the hearts and minds of people around the world. This enchanting flower, scientifically known as Nelumbo nucifera, is not just a botanical marvel; it is a symbol of profound spiritual and cultural significance.
The lotus flower has deep historical and cultural roots in various societies, especially in Asia. It is native to regions like India, China, and Egypt and has been a part of their traditions and myths for thousands of years. The lotus flower is often associated with spirituality and enlightenment. In Hinduism and Buddhism, it is a symbol of purity and enlightenment. The lotus emerges from the muddy waters, yet its pristine petals remain untouched by the impurities below. This growth process is seen as a metaphor for one's journey towards spiritual awakening.