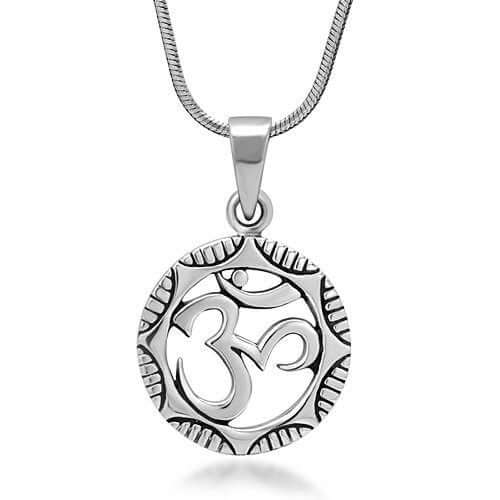 925 Sterling Silver Ohm Mantra Pendant
Regular price
Sale price
$24.95
Unit price
per
---
Quantity
Made from high quality Sterling Silver (925).

Total weight: 4.5gr.

Size is approx. 3/4" (20mm) in diameter.

Ohm Hindu design.

Hallmarked 925.

Delivered in a free gift box.

Price does not include chain. However, we carry in our stock Sterling Silver chains at your request for an additional small charge if you wish to complement the pendant.
Om, often spelled as "Aum," is a sacred and mystical sound and symbol that holds profound spiritual significance in Hinduism, Buddhism, and other Indian religions. Om is often referred to as the "pranava," or the sound of creation. It is believed to be the first sound that emerged at the beginning of the universe, representing the birth, existence, and dissolution of all things. Chanting Om is a way to attune oneself to the cosmic vibrations of creation. It is considered one of the most sacred mantras, encompassing the essence of the universe and the interconnectedness of all existence.