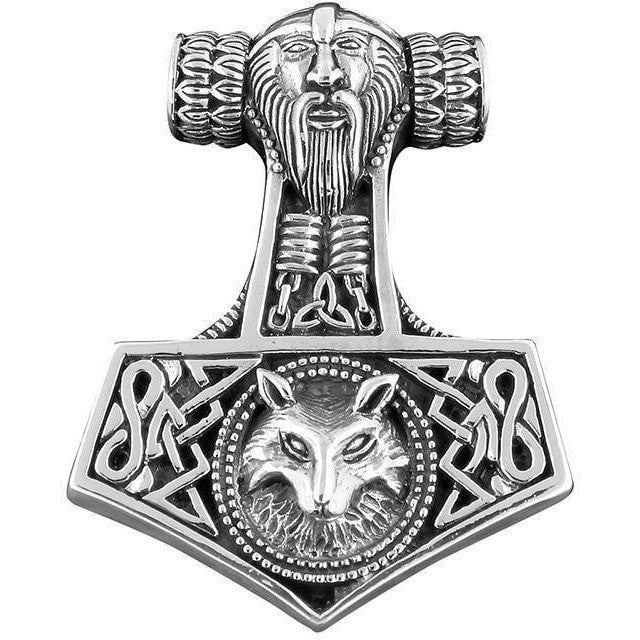 925 Sterling Silver Mjolnir and Fenrir Pendant
Regular price
Sale price
$28.95
Unit price
per
---
Quantity
Made from high quality Sterling Silver (925).

Approx. weight 8gr.

Size is approx. 1-5/16" (33mm) by 7/8" (23mm) at widest point.

Mjölnir / Viking Wolf design.

Hallmarked 925.

Delivered in a free pouch.
The combination of Mjolnir, the mighty hammer of Thor, with Fenrir, the formidable wolf of Norse mythology, creates a potent symbol encapsulating strength, protection, and the eternal struggle between divine forces and chaotic powers. Mjolnir is the legendary hammer wielded by Thor, the Norse god associated with thunder, lightning, and storms. Crafted by the dwarves, Mjolnir is not only a powerful weapon but also a symbol of protection and divine authority. Fenrir, a colossal wolf, is the offspring of the trickster god Loki and the giantess Angrboda. Fenrir embodies chaos and unbridled power. The pendant signifies the eternal struggle between the Aesir (the Norse gods) and chaotic forces, highlighting the inevitability of conflict and the cyclical nature of cosmic events.