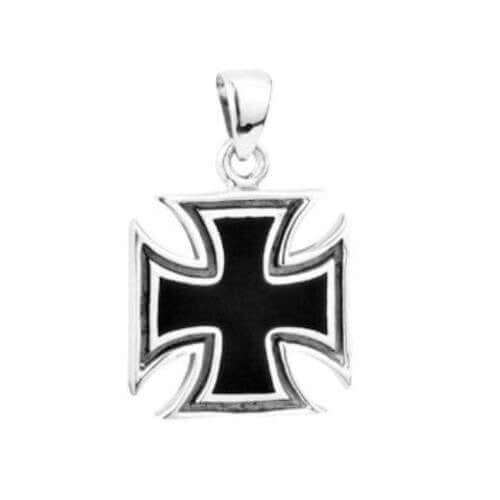 925 Sterling Silver Maltese Cross Pendant
Regular price
Sale price
$29.95
Unit price
per
---
Quantity
Made from high quality Sterling Silver (925).

Total weight: 6gr.

Pendant measures 3/4" by 3/4" (18mm by 18mm) not including bail.


Iron Cross design with black inlay enamel.

Price does not include chain.

Delivered in a free gift box.
The Maltese Cross is an iconic symbol with a rich history and deep symbolism. It is instantly recognizable by its unique eight-pointed design and has been associated with various organizations. The Maltese Cross takes its name from the island of Malta, where the Knights Hospitaller, were headquartered during the medieval period. The Maltese Cross was adopted as the emblem of the Knights Hospitaller to symbolize their commitment to caring for the sick and wounded, as well as their dedication to the defense of the Christian faith. The eight points of the cross were said to represent the eight obligations or aspirations of the knights: "To live in truth, have faith, repent one's sins, give proof of humility, love justice, be merciful, be sincere and whole-hearted, and to endure persecution.