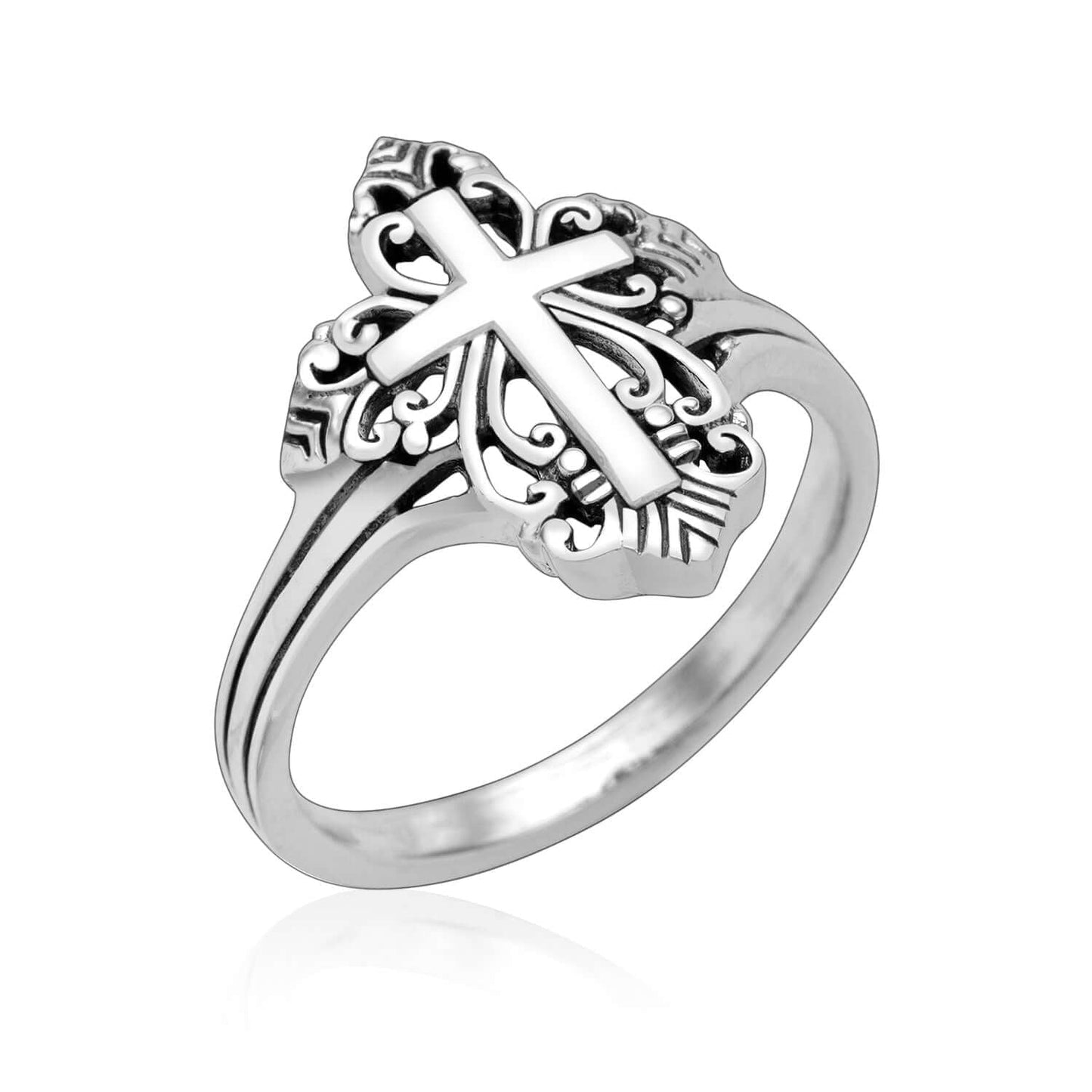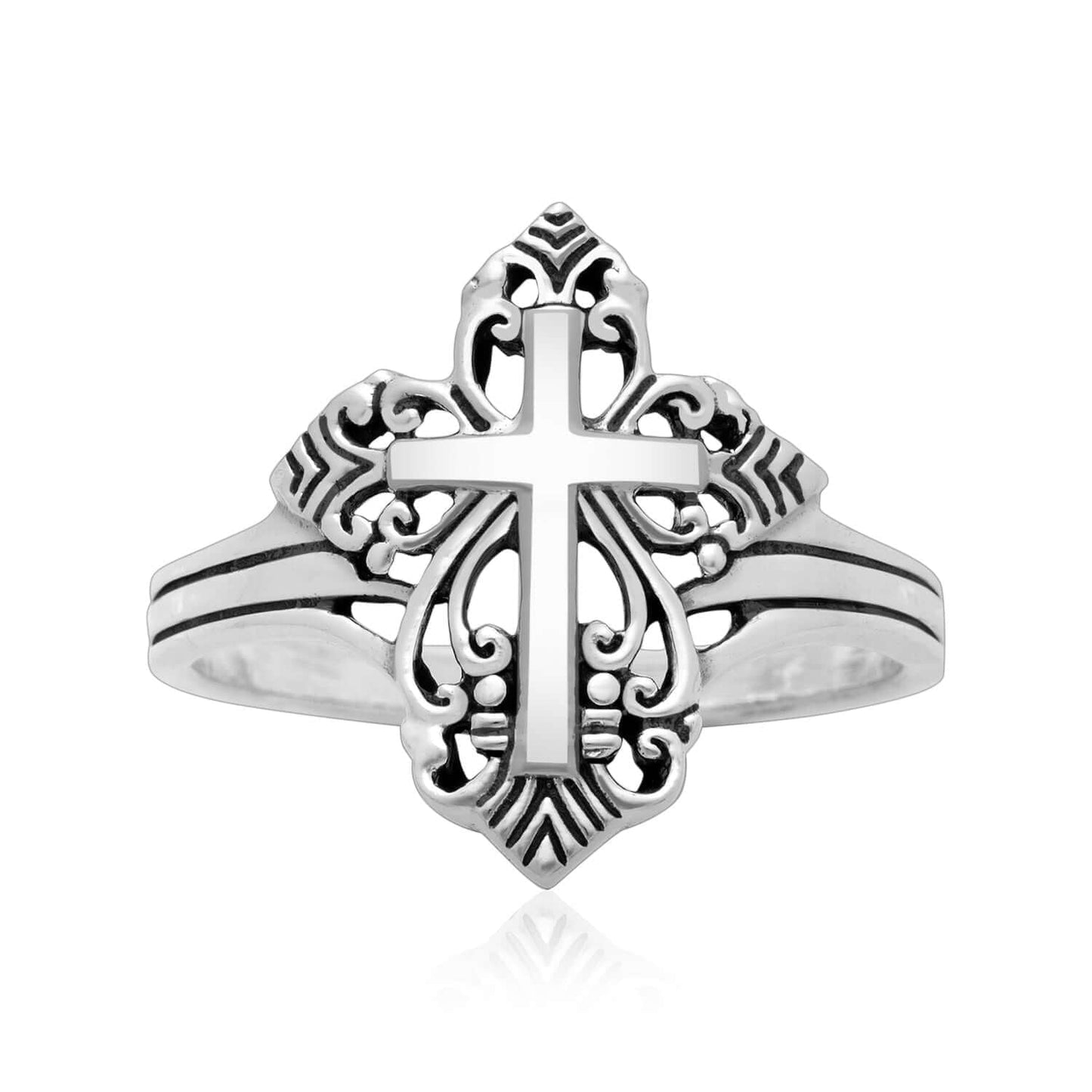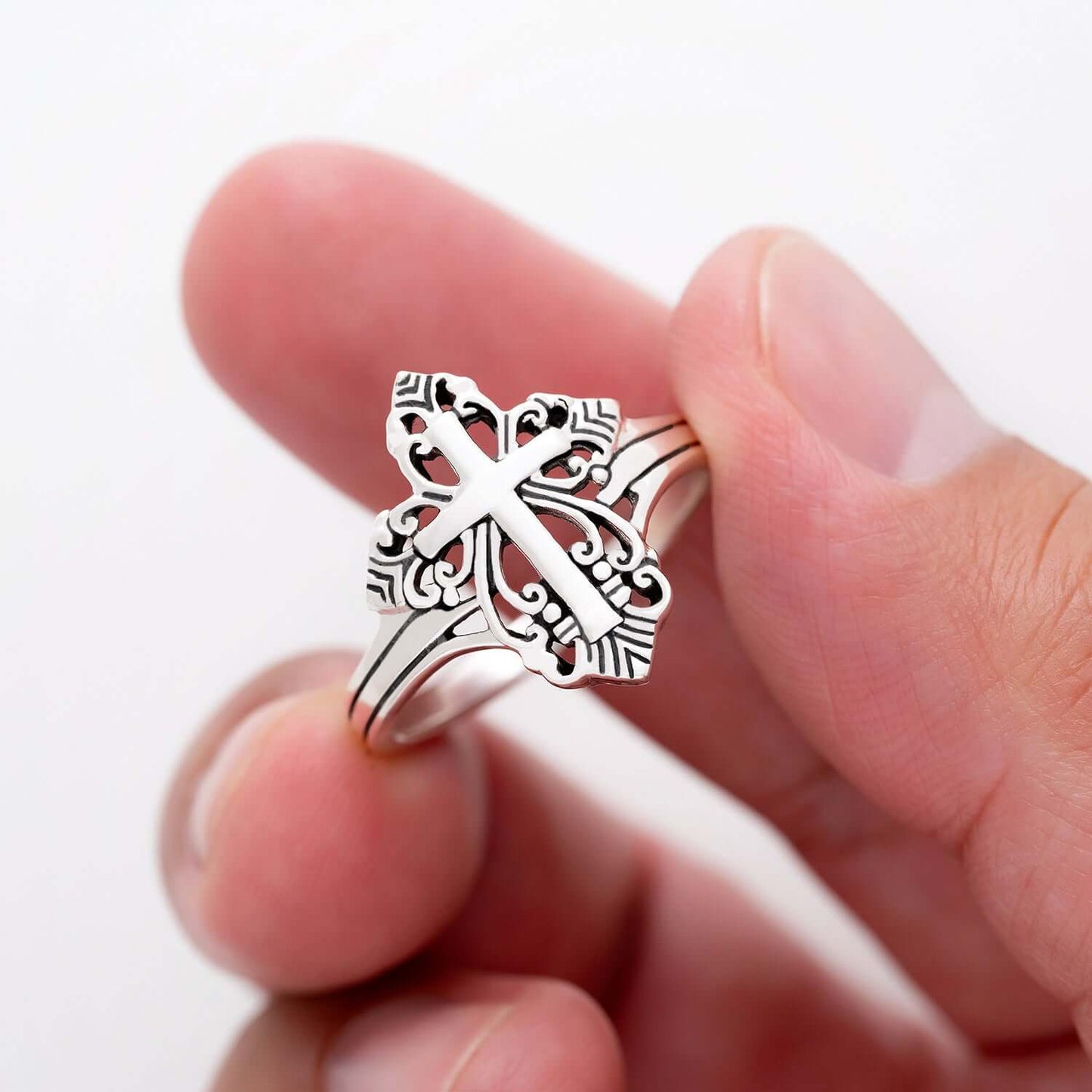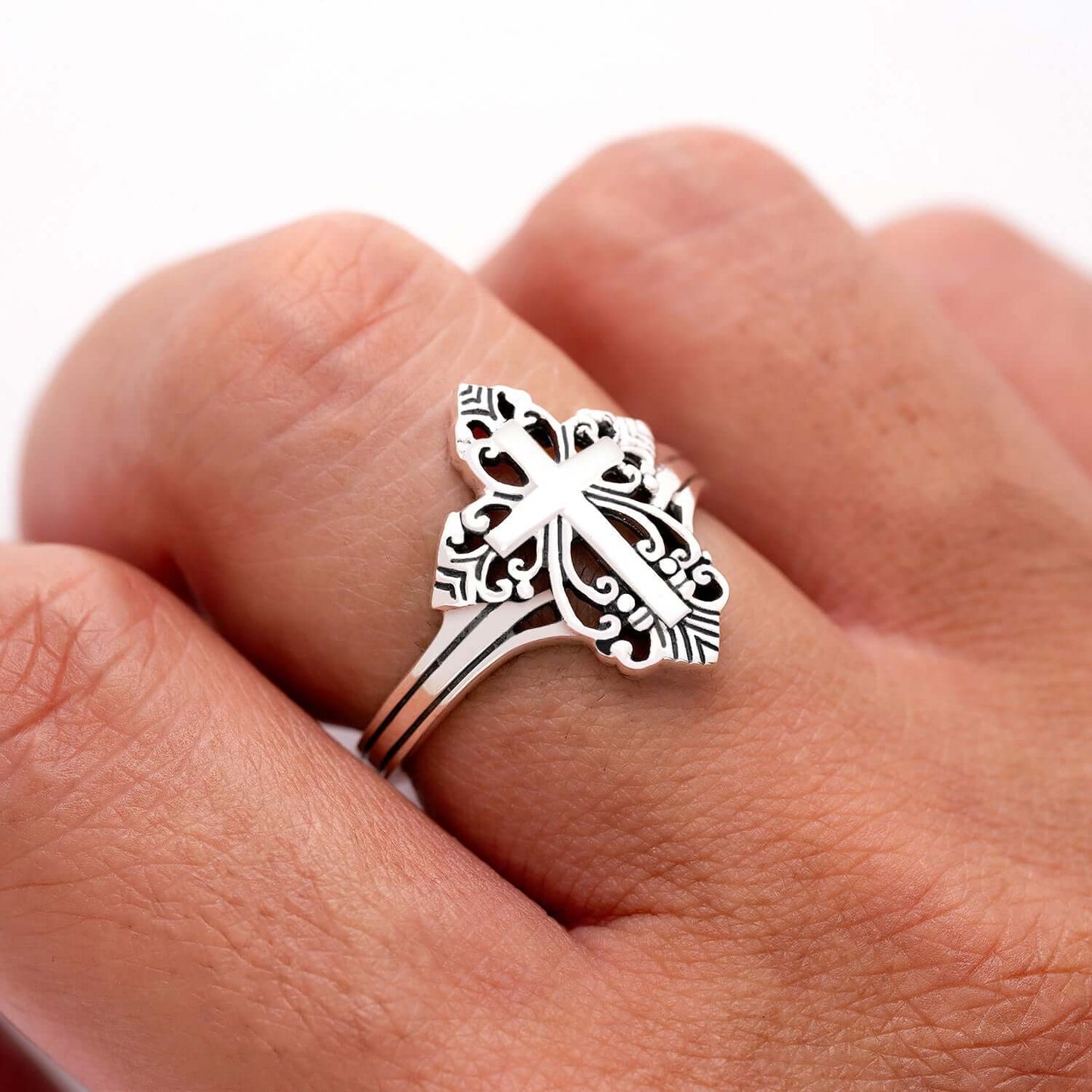 925 Sterling Silver Holy Cross Signet Ring
Regular price
Sale price
$35.95
Unit price
per
---
Quantity
Made from high quality Sterling Silver (925).

Total weight: 4-5gr. depending on size

Hallmarked 925.

Delivered in a free gift box.
The Holy Cross, an enduring symbol of Christianity, holds a central place in the faith, representing the ultimate sacrifice and the redemptive power of divine love. It is an emblem recognized worldwide, revered for its profound spiritual and historical significance.
The use of the cross as a religious symbol can be traced back to the earliest days of Christianity. It gained prominence as a symbol of faith and salvation following the crucifixion of Jesus Christ, which is a pivotal event in Christian theology. The central message of the Holy Cross is the sacrifice of Jesus Christ on the cross for the redemption of humanity's sins. This act of divine love is at the heart of Christian belief and serves as a reminder of God's forgiveness and grace.
The Holy Cross has played a significant role in art, architecture, and literature throughout history. It has inspired countless works of religious art, from paintings and sculptures to stained glass windows and illuminated manuscripts. It is also a common motif in churches and cathedrals, serving as a focal point for worship and reflection..