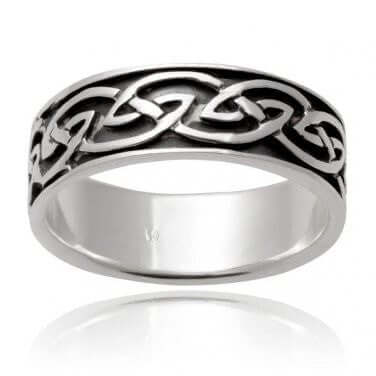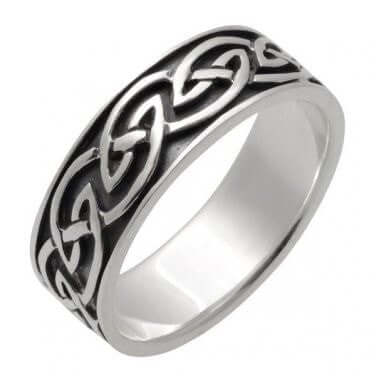 925 Sterling Silver Celtic Interwoven Infinity Knots Ring
Regular price
Sale price
$26.95
Unit price
per
---
Quantity
Made from high quality Sterling Silver (925).

Available in sizes 10, 11, 12 (UK sizes T, V, X).

Approximate weight: 8 gr.

Width approx. 5/16" (7mm).

Delivered in a free gift box.
Celtic Infinity Knots, also known as Celtic Love Knots or Mystic Knots, are timeless symbols that have adorned Celtic art for centuries. These intricate and continuous patterns hold profound meanings in Celtic culture, representing concepts such as eternity, interconnectedness, and the cyclical nature of life. The defining feature of Celtic Infinity Knots is their unbroken and continuous design, devoid of a clear beginning or end.