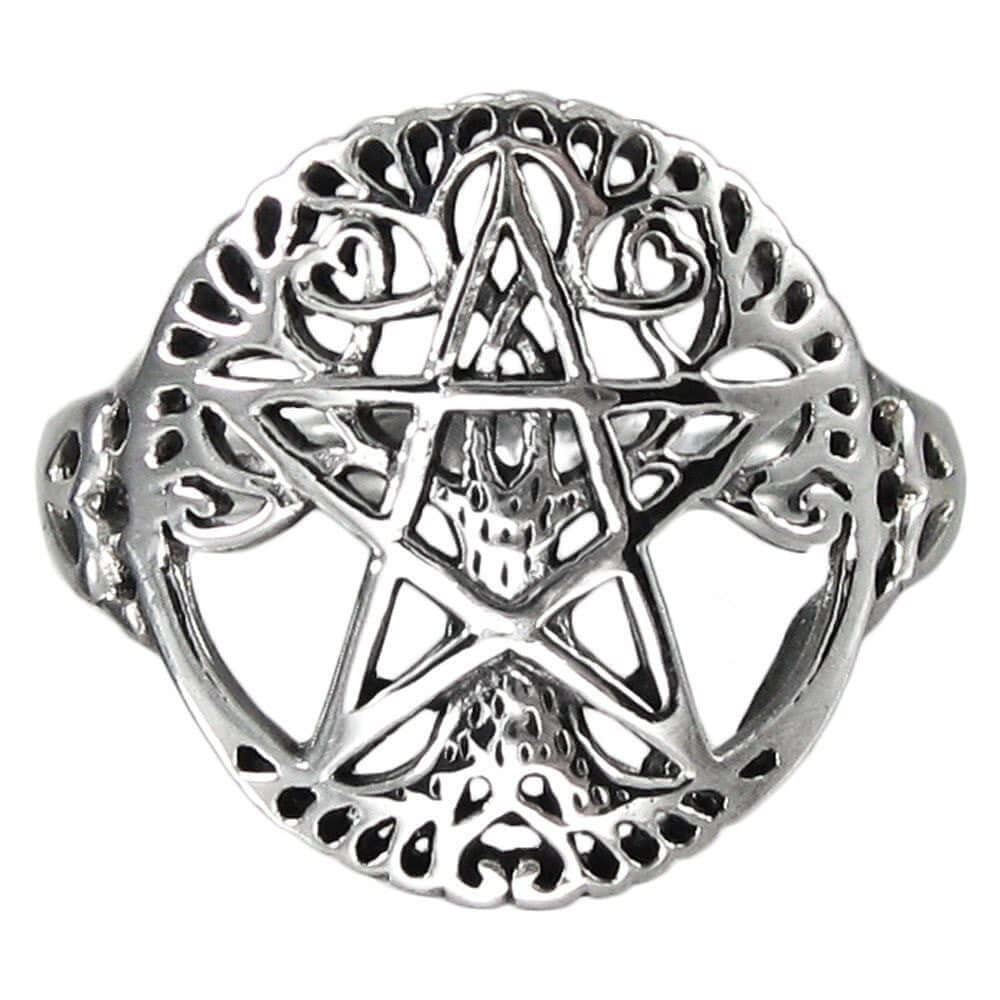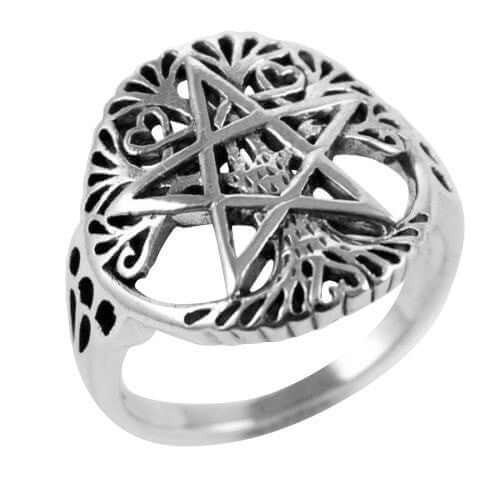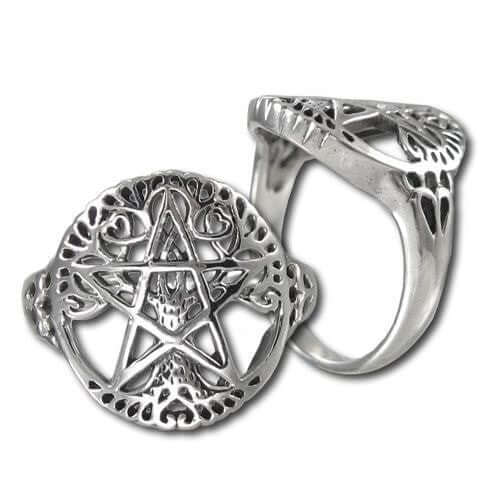 925 Silver Tree Of Life Ring with Pentagram
Regular price
Sale price
$24.95
Unit price
per
---
Quantity
Made from high quality Sterling Silver (925). 

Frontal Size is approx. 3/4" (18mm) in diameter.

An Original Design by Sculptor Paul Borda.

Decorated with the Celtic Tree of Life and a Classic Pentacle.

Features Impressive Celtic Knot Accents.

Hallmarked 925.

Delivered in a free gift box.
The Tree of Life and the Pentagram are two powerful symbols with deep roots in the realms of mysticism, spirituality, and esoteric knowledge. Each symbol has a rich history and holds unique meanings across various cultures and belief systems.
The Tree of Life is an ancient symbol that has appeared in diverse cultures, including ancient Mesopotamia, Egypt, and Judaism. It represents the interconnectedness of all life and serves as a metaphor for the human journey toward enlightenment.
The Pentagram, a five-pointed star, has ancient origins dating back to various civilizations, including Mesopotamia and Greece. It has been a symbol of mystery and mysticism for centuries. Each point of the pentagram is associated with an element - earth, water, fire, air - and the top point represents spirit. Together, they signify the balance and union of these elemental forces.
Both the Tree of Life and the Pentagram are symbols that reflect humanity's eternal quest for meaning, unity, and spiritual enlightenment.