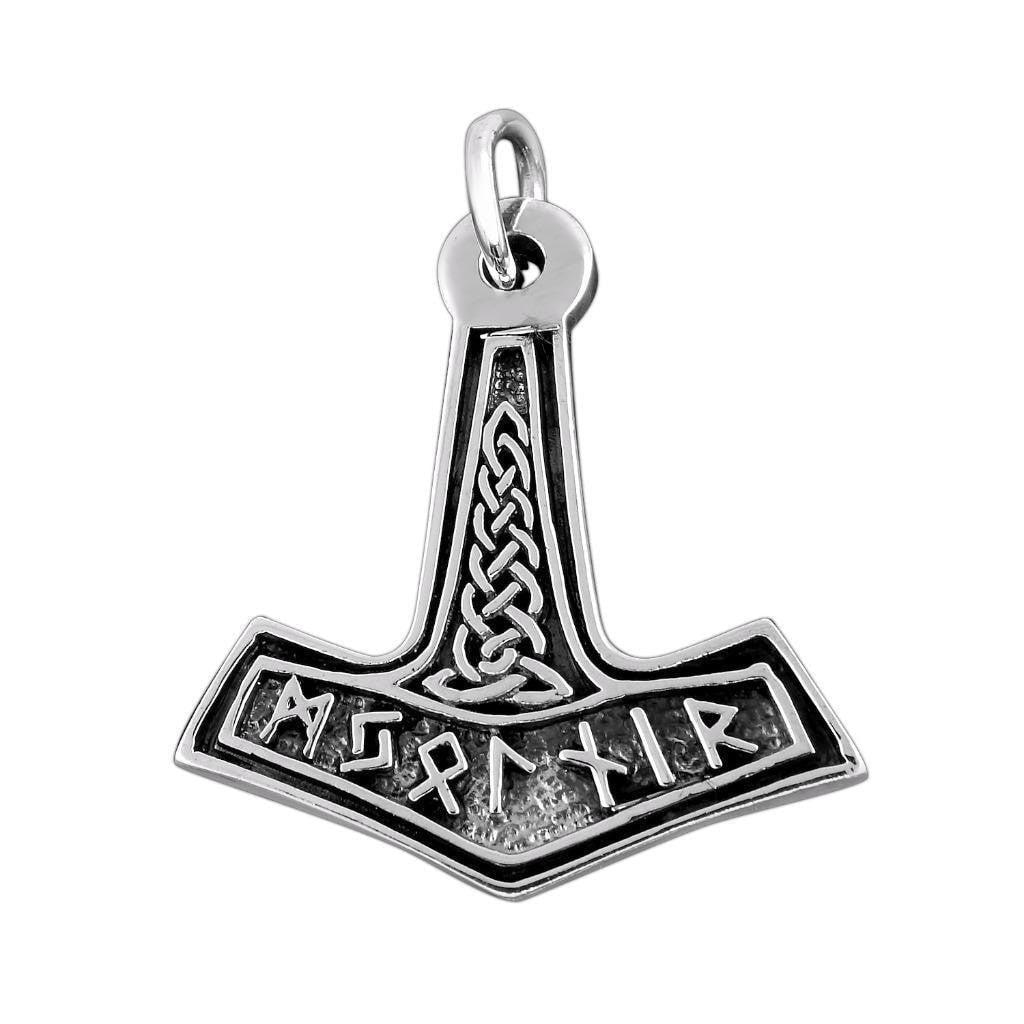 925 Silver Mjolnir with Runes and Knotwork Pendant
Regular price
Sale price
$35.95
Unit price
per
---
Quantity
Made from high quality Sterling Silver (925).

Approx. weight 9gr.

Size is approx. 1-3/8" (34mm) by 1-3/16" (30mm) at widest point.

Thor Hammer / Runes / Celtic Knots design.

Hallmarked 925.

Delivered in a free pouch.
The combination of Mjolnir, adorned with runes and intricate knotwork, creates a captivating symbol that transcends its Norse origins, weaving together layers of meaning. This emblem represents not only the raw power of Thor's hammer but also the mystical wisdom embedded in runic inscriptions and the interconnectedness signified by Celtic knotwork. This pendant invites wearers to connect with the essence of Norse and Celtic traditions, embracing the power and beauty found in the convergence of cultural symbolism.