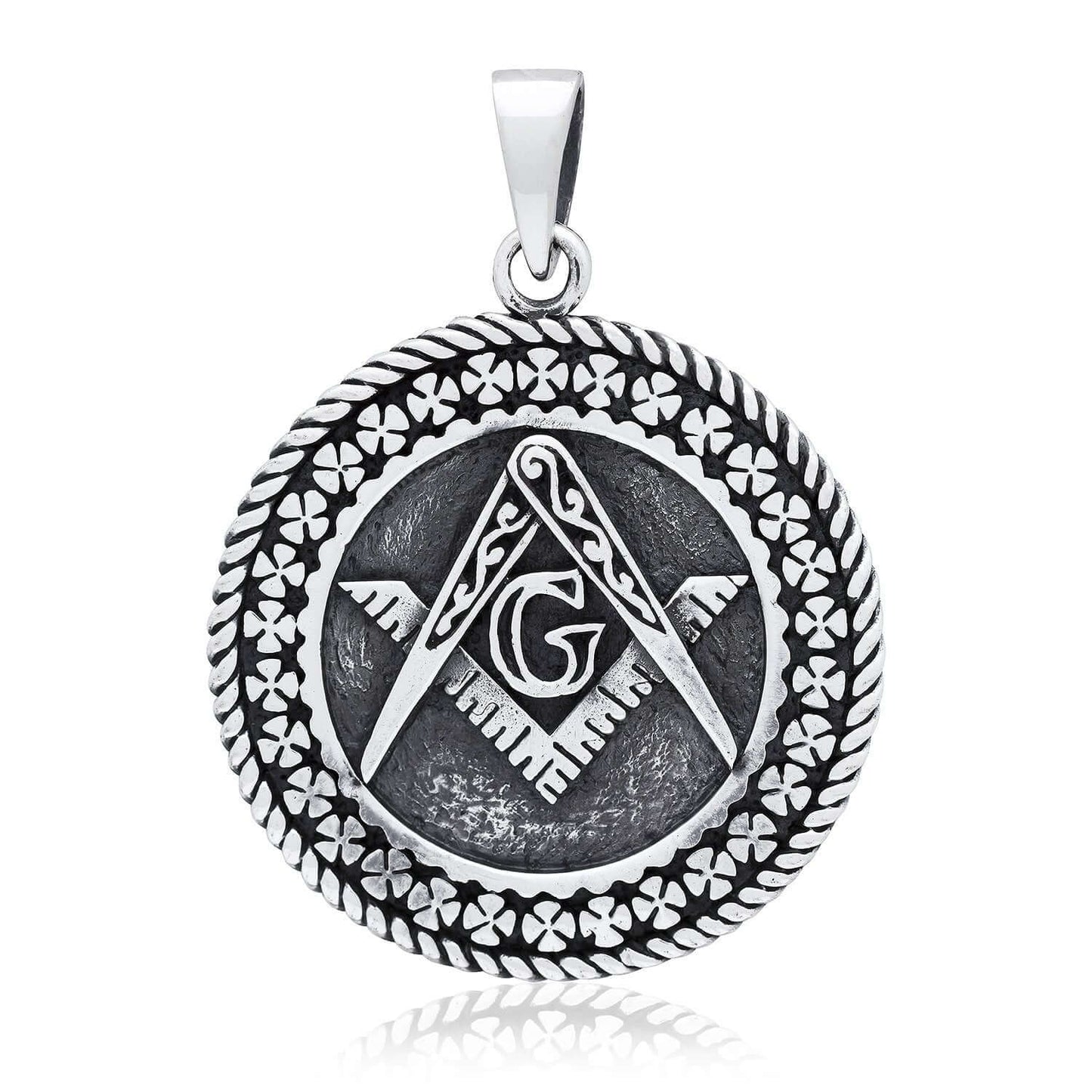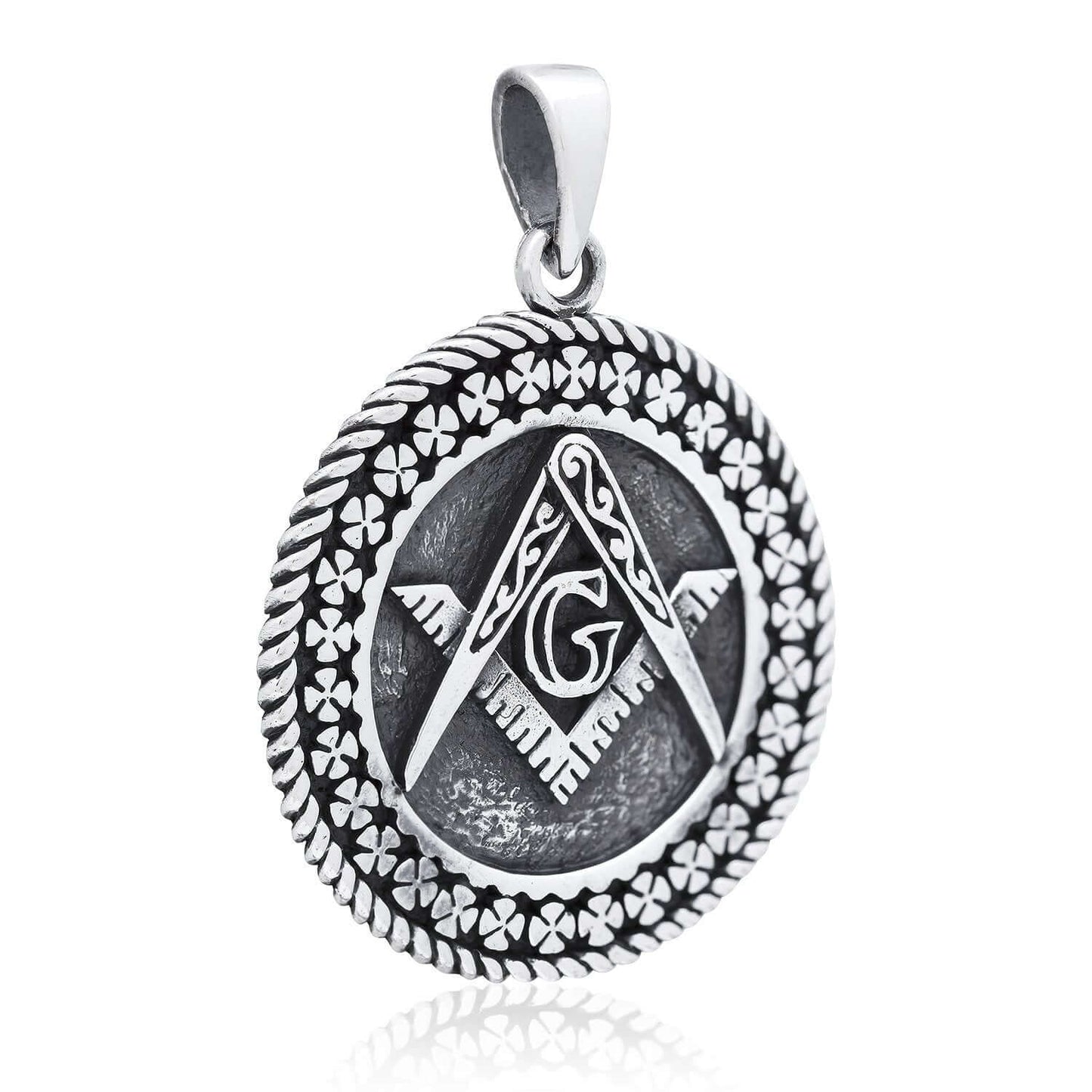 Sterling Silver Masonic Pendant with Letter G
Regular price
Sale price
$31.95
Unit price
per
---
Quantity
Made from high quality Sterling Silver (925).

Total weight: 7gr. Size is approx. 1-1/8" (28mm) in diameter.

Masonic / Letter G with Compass and Square theme.

Hallmarked 925. Delivered in a free gift box.

We carry in our stock Sterling Silver chains at your request for an additional small charge if you wish to complement the pendant.
A Masonic pendant featuring the compass and square is a distinctive and emblematic piece of jewelry deeply rooted in the symbolism of Freemasonry. The compass in Freemasonry symbolizes a tool for creating a perfect circle, emphasizing the importance of keeping one's actions within moral boundaries. The square is a symbol of morality and virtue. It represents fairness, integrity, and adherence to ethical principles. Freemasons are encouraged to square their actions, aligning them with the principles of truth and justice. The letter G, positioned at the center of the compass, symbolizes the Grand Architect of the Universe.