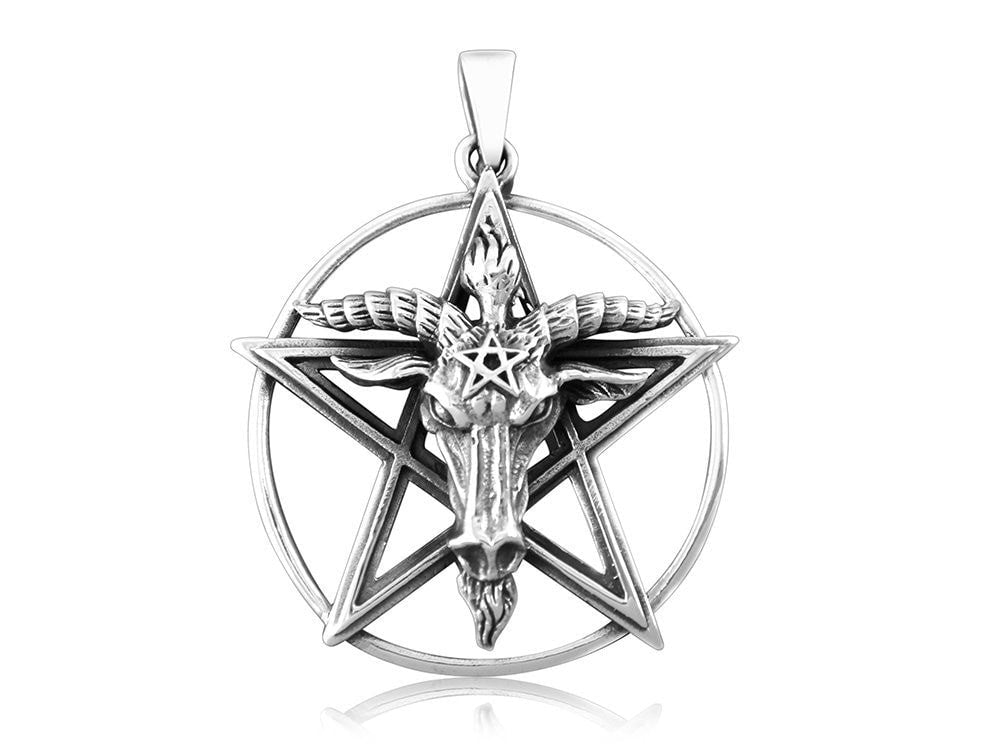 Sterling Silver Goat of Mendes with Pentagram Pendant
Regular price
Sale price
$37.95
Unit price
per
---
Quantity
Made from high quality Sterling Silver (925).

Total weight: 10gr. Size is approx. 1-3/8" (35mm) in diameter.

Baphomet theme.

Hallmarked 925. Delivered in a free gift box.

We carry in our stock Sterling Silver chains at your request for an additional small charge if you wish to complement the pendant.
The Goat of Mendes, also known as the Baphomet, has long been a symbol associated with occultism, mysticism, and esoteric knowledge. The Goat of Mendes, within some Satanic traditions, serves as a symbol of rebellion against societal norms and a rejection of dogmatic authority. It is adopted as an icon of personal freedom and individualism. The inverted pentagram, often present in Baphomet imagery, symbolizes spiritual ascension and the mastery of the elements. Wearing a Goat of Mendes pendant is a personal choice that often reflects an individual's connection to occult wisdom, a fascination with esoteric symbolism, or a commitment to questioning societal norms.