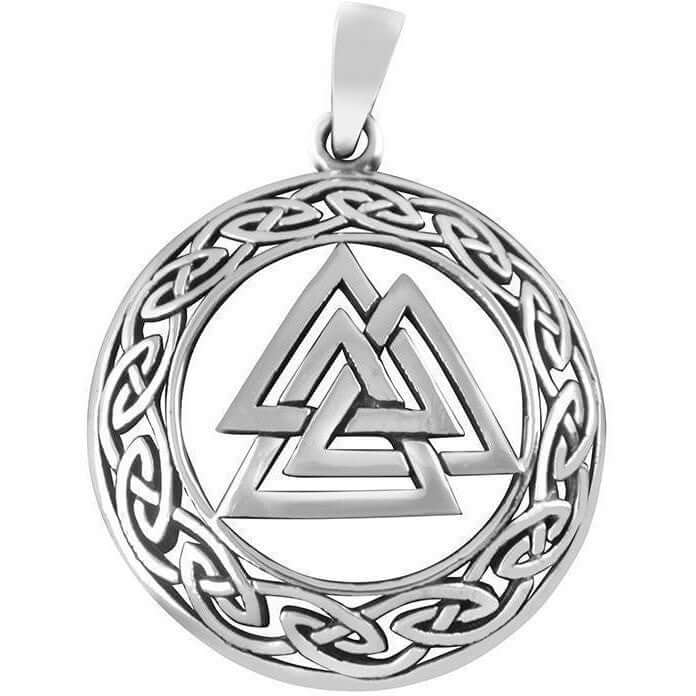 925 Silver Viking Valknut Pendant with Celtic Infinity Knots
Regular price
Sale price
$35.95
Unit price
per
---
Quantity
Made from high quality Sterling Silver (925).

Total weight: 7gr.

Size is approx. 1-3/16" (30mm) in diameter.

Celtic Infinity Knots/Valknut theme.

Hallmarked 925.

Delivered in a free gift box.

Price does not include chain. However, we carry in our stock Sterling Silver chains at your request for an additional small charge if you wish to complement the pendant.
The Valknut is a distinctive and enigmatic symbol that holds deep significance in Norse mythology and Viking culture. Comprising of three interlocking triangles, the Valknut is often associated with the god Odin and the concept of fate. The Valknut is often associated with themes of death, sacrifice, and the afterlife. In Viking culture, the Valknut is frequently found on gravestones, indicating its connection to the bravery and valor of warriors who fell in battle. It is believed that those who died in combat would be chosen by Odin to join him in Valhalla, the majestic hall of the fallen heroes.