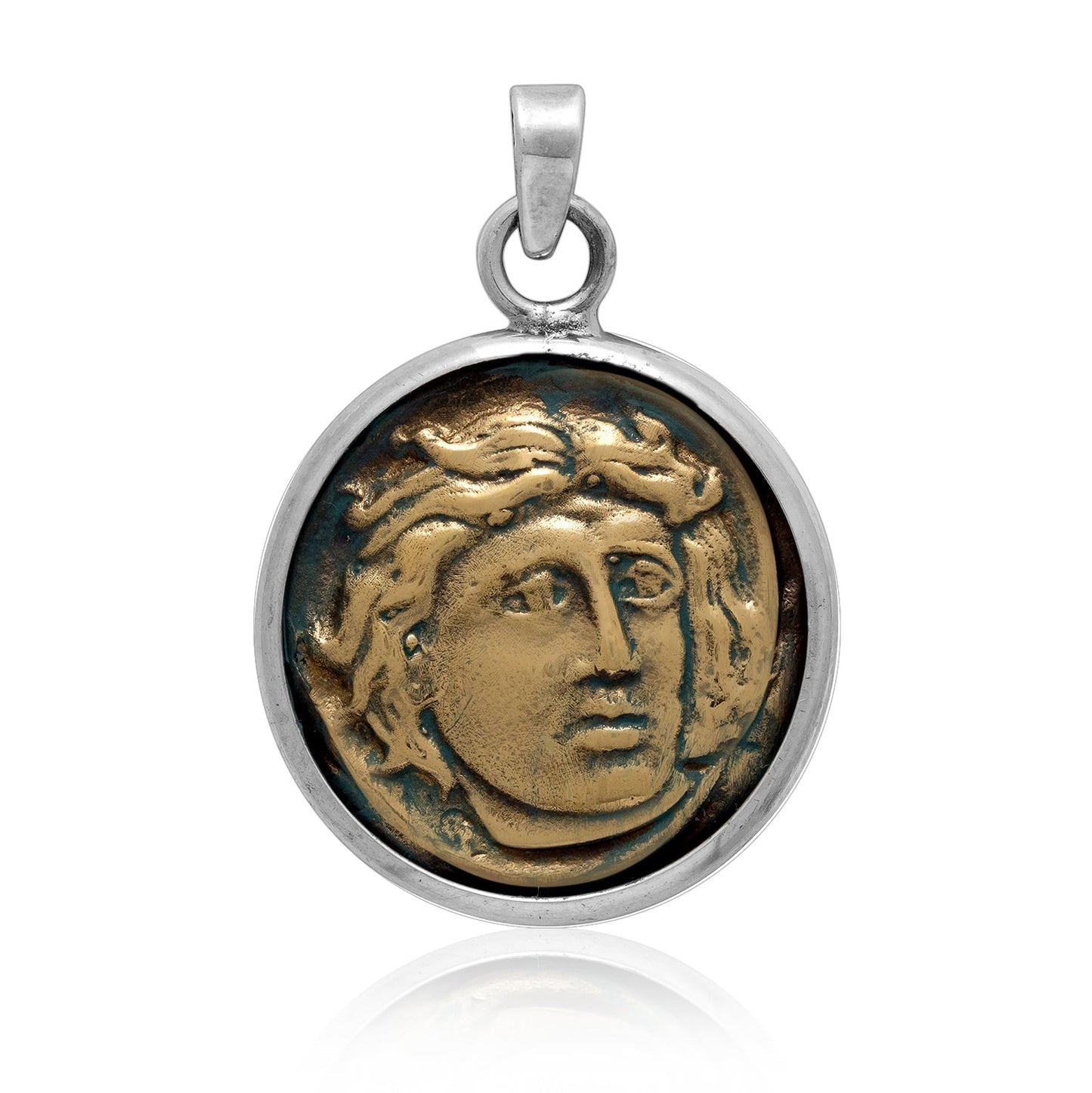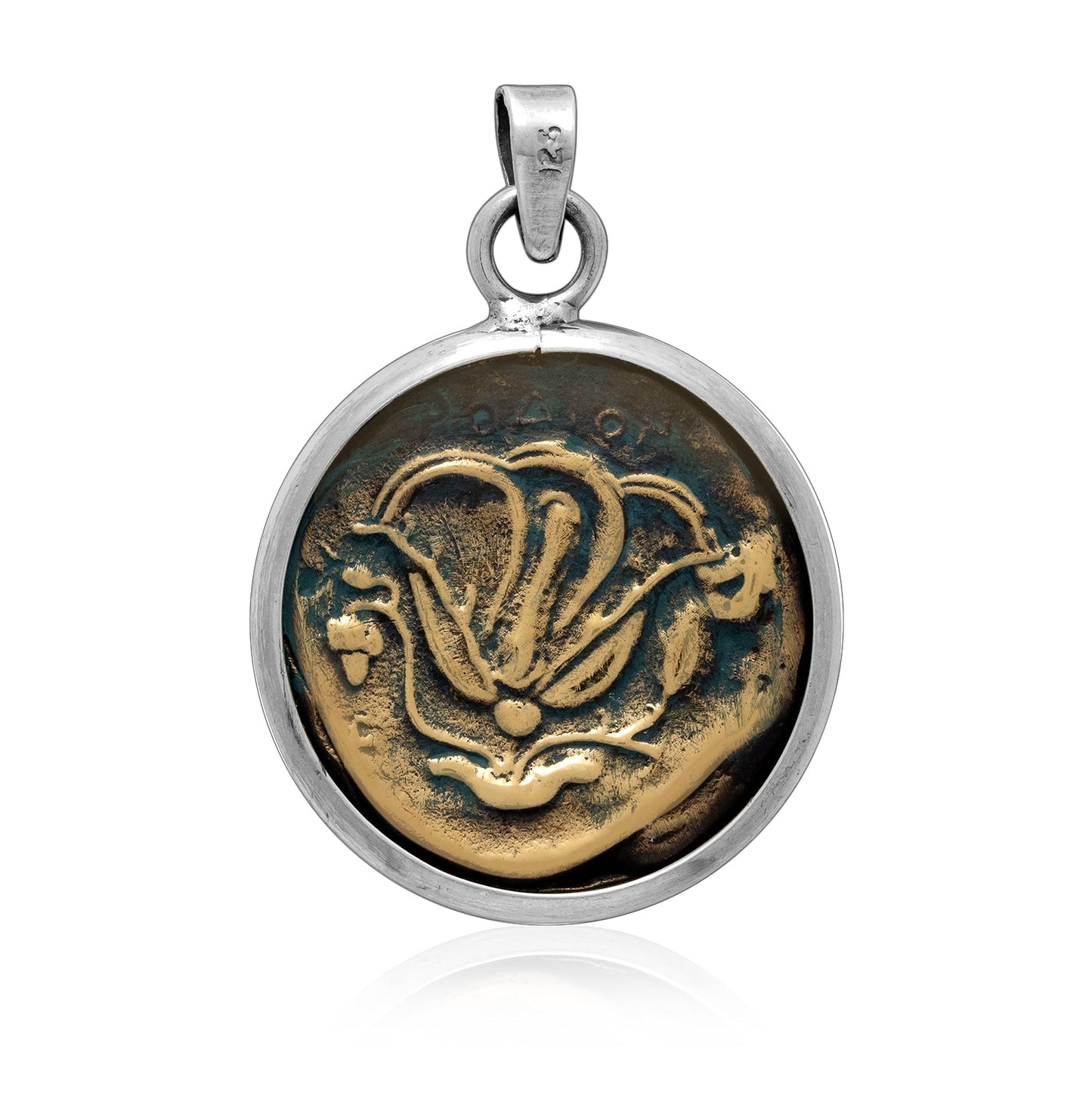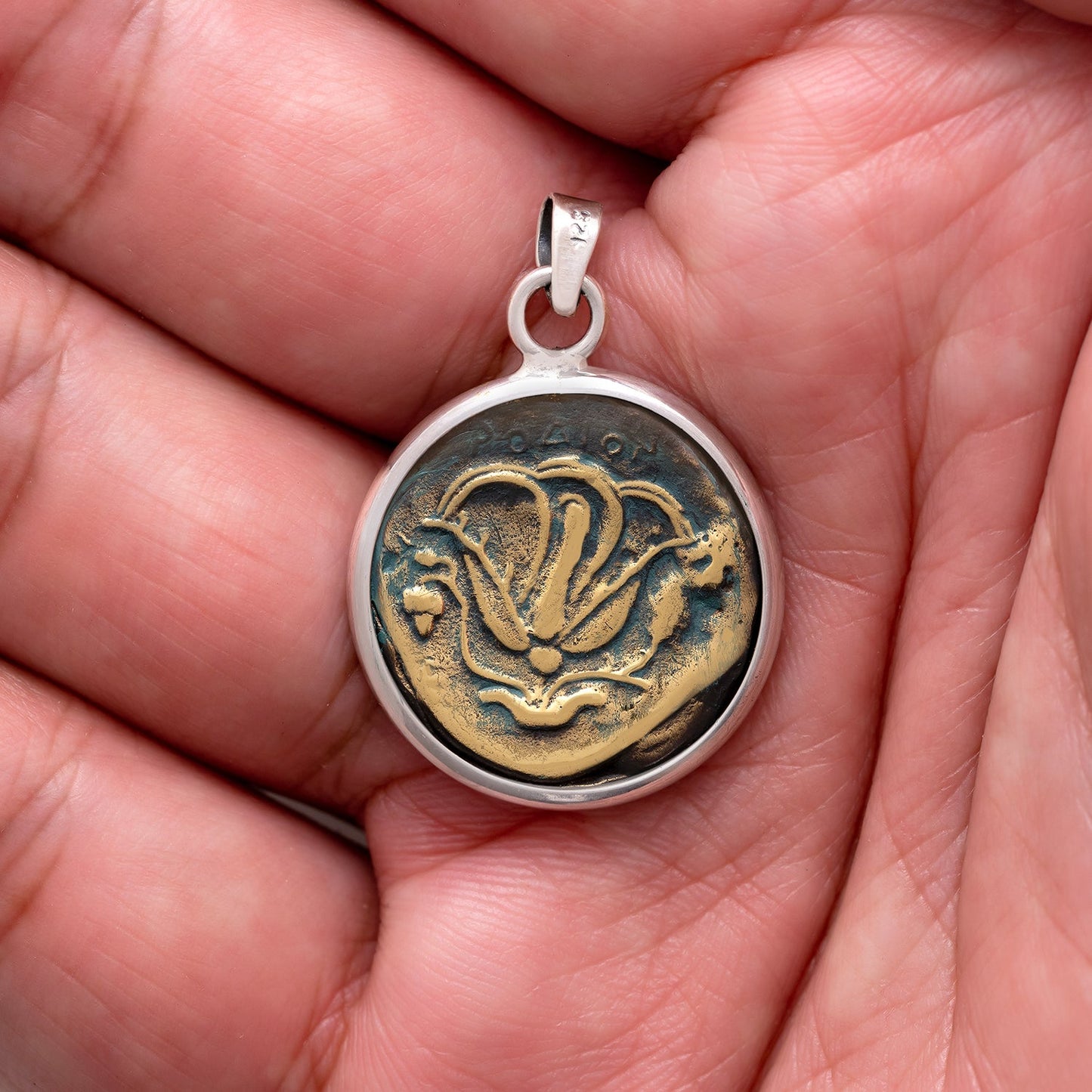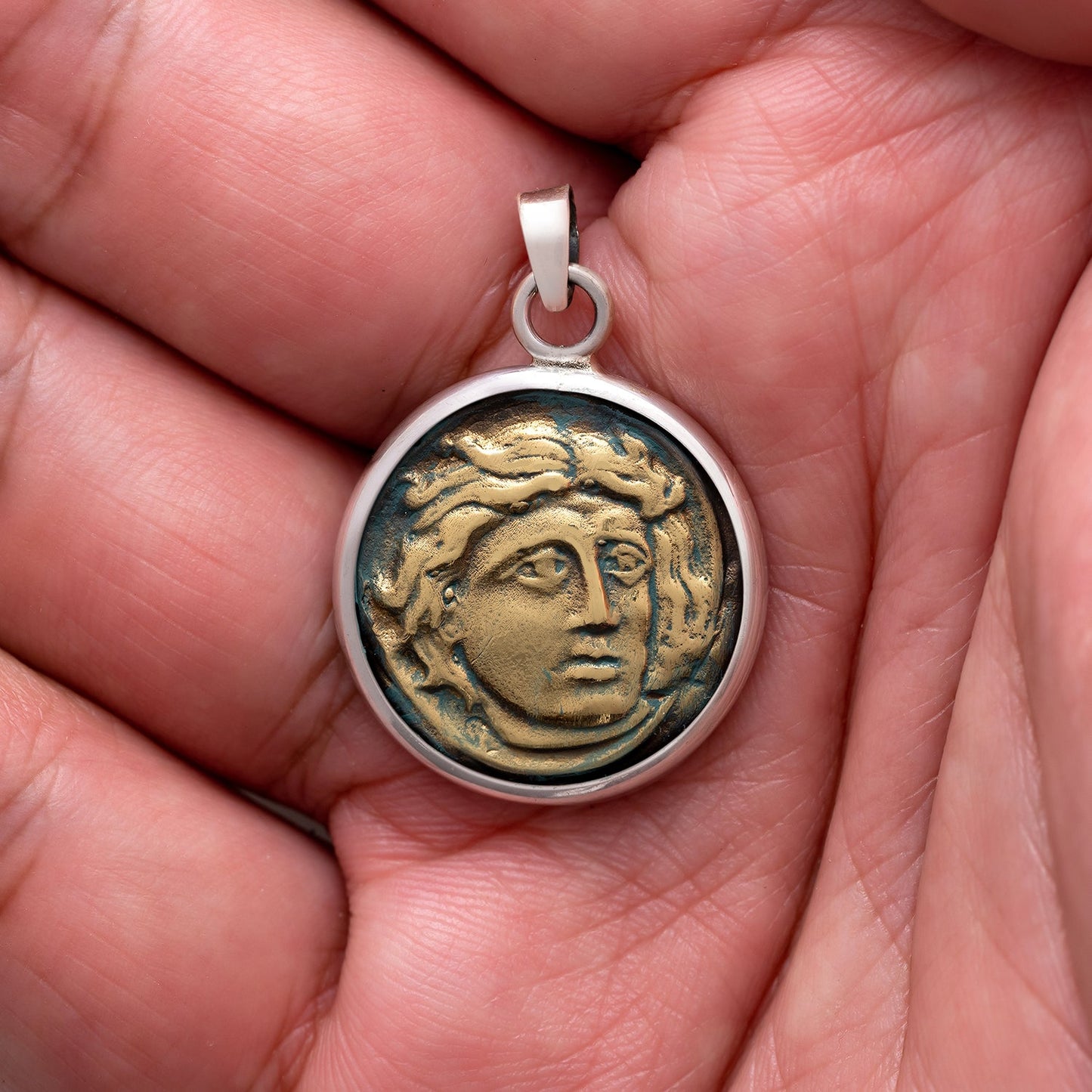 925 Silver and Brass Greek God Helios Tetradrachm Stater
Regular price
Sale price
$29.95
Unit price
per
---
Quantity
Made from Sterling Silver (925) and Brass.
It is an ancient Greek coin from the island of Rhodes (Rhodos) depicting the God of Sun Helios on one side. The Rhodians had also devoted a massive statue to the God. Known as the Colossus of Rhodes, the statue was one of the seven miracles of the ancient world. The coin depicts a rose flower on the other side. This was meant as a pun, as the Greek word for rose (Rhodos) sounded just like the name of the city.
Rhodes was one of the few Greek cities with enough wealth to produce gold coinage in the Attic standard. Without a doubt, Rhodian coins are among the most beautiful ancient Greek coins. Their high quality combined with the rich Rhodian history also means that they are among the finest numismatic coins of the Classical Period.
Total weight: 6gr.
Size is approx. 3/4" (20mm) in diameter.
Hallmarked 925.
Delivered in a free gift box.
This is a 100% handmade item and it might have minor defects in the silver finishing. This is deliberate because it is designed to look like an antique item. The brass and silver finishing/polishing is done by hand individually for each pendant.
We carry in our stock 925 Sterling Silver or Leather chains at your request for an additional small charge if you wish to complement the pendant.