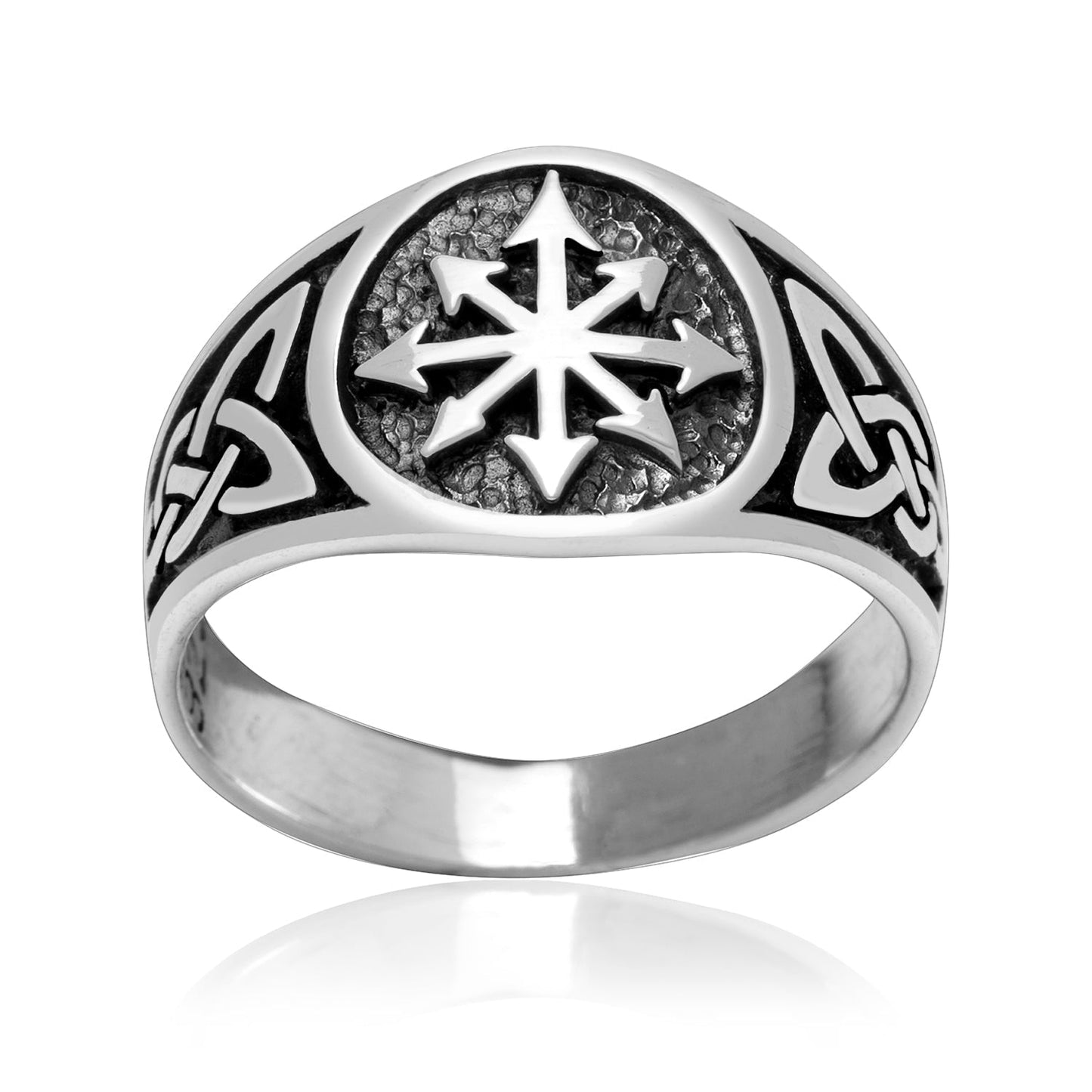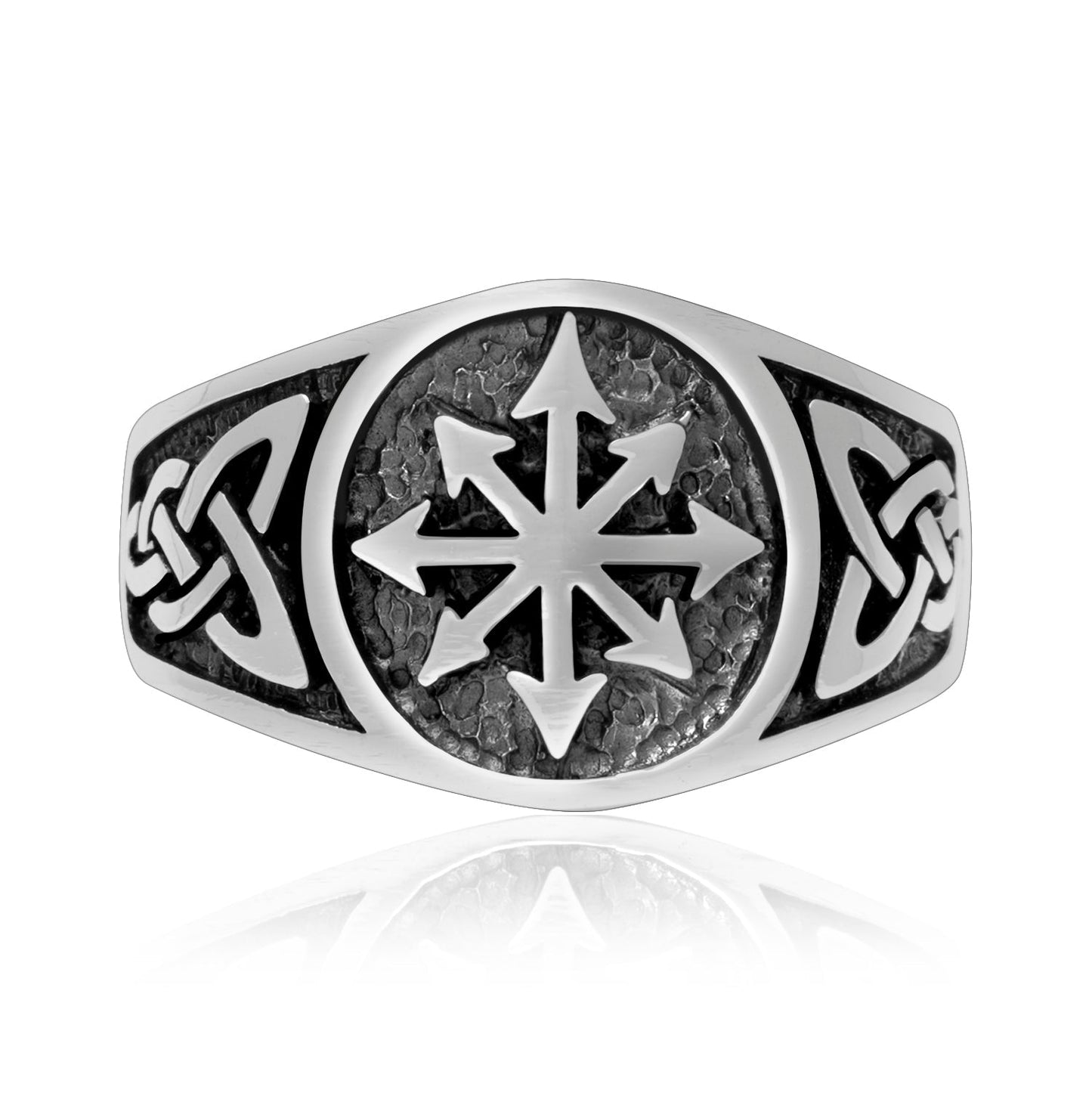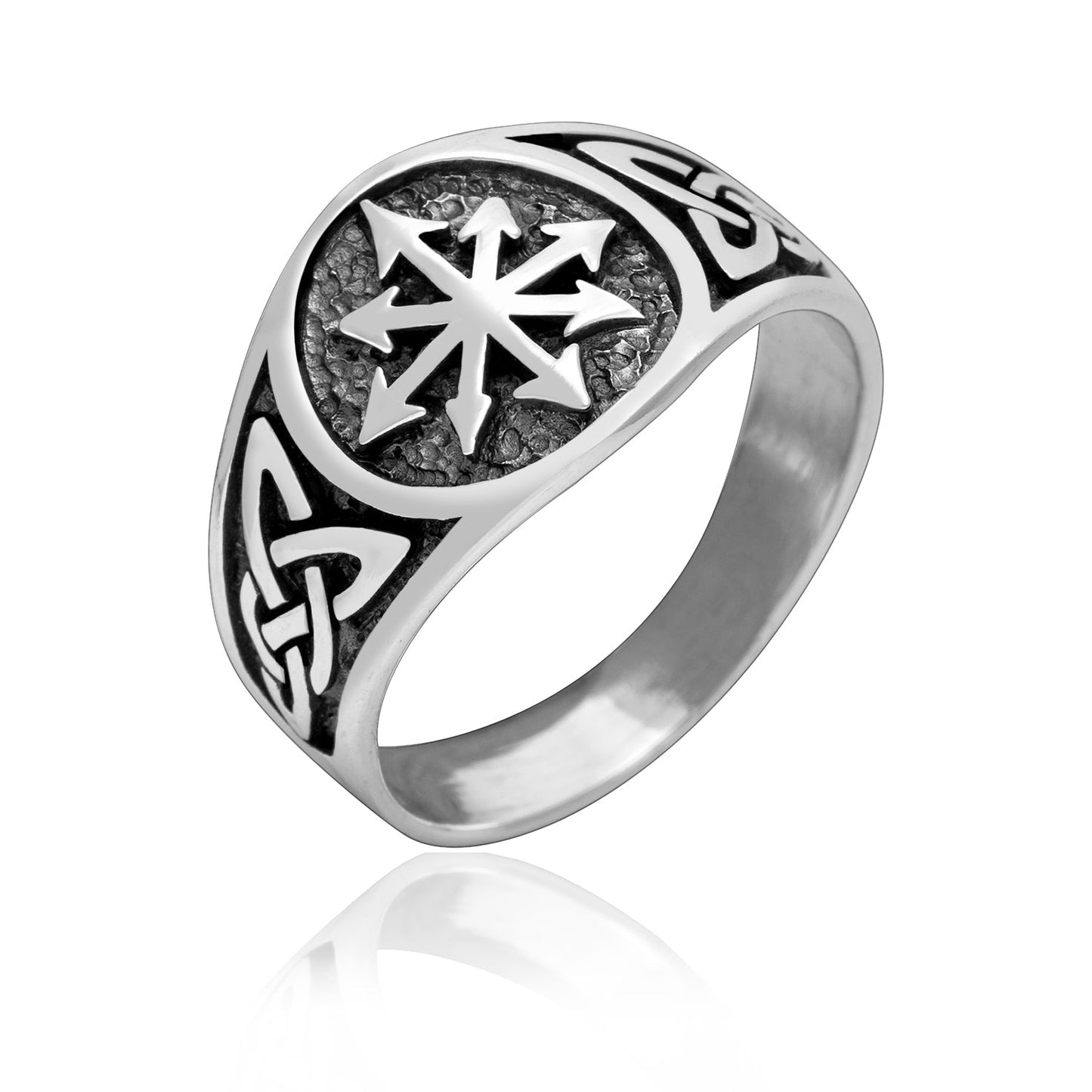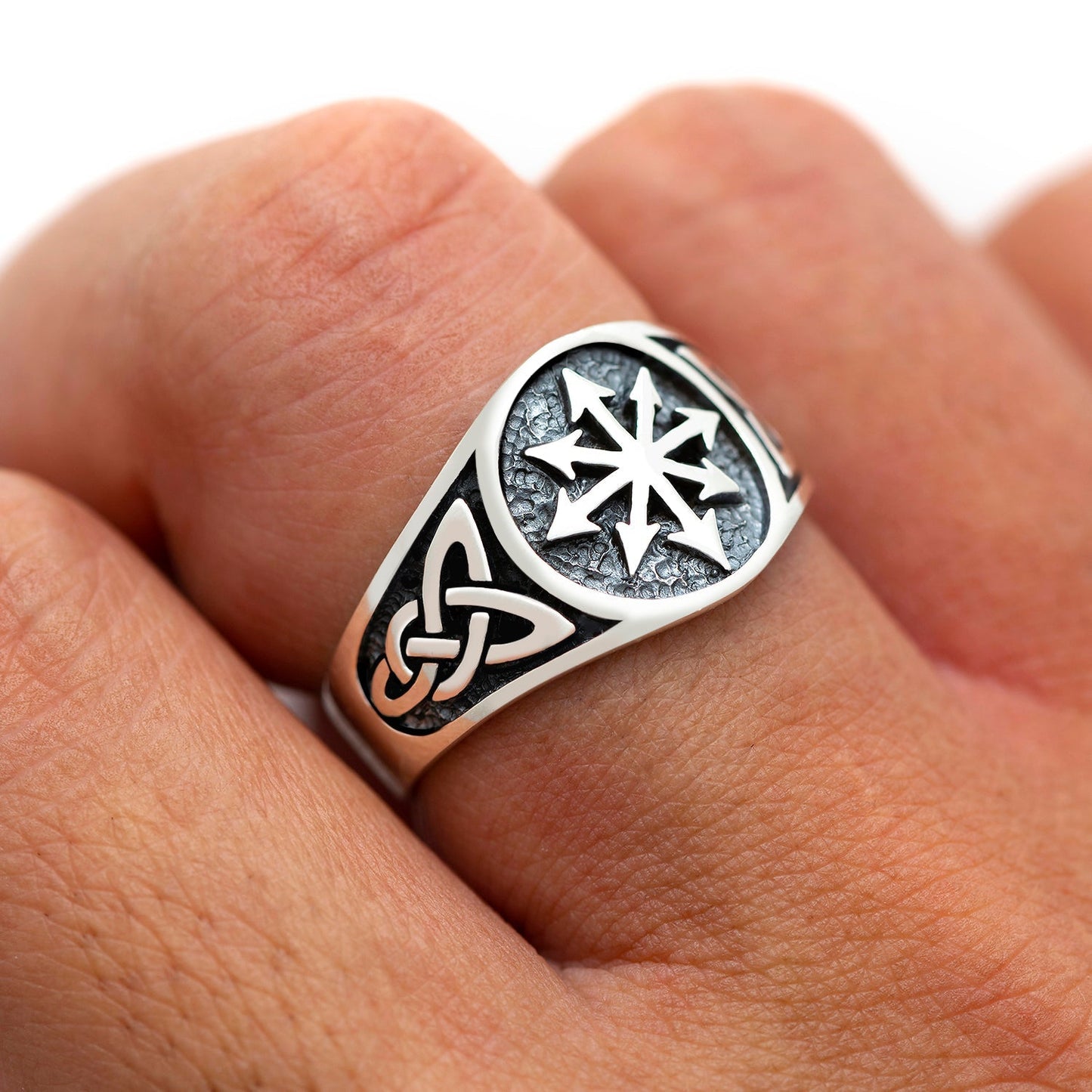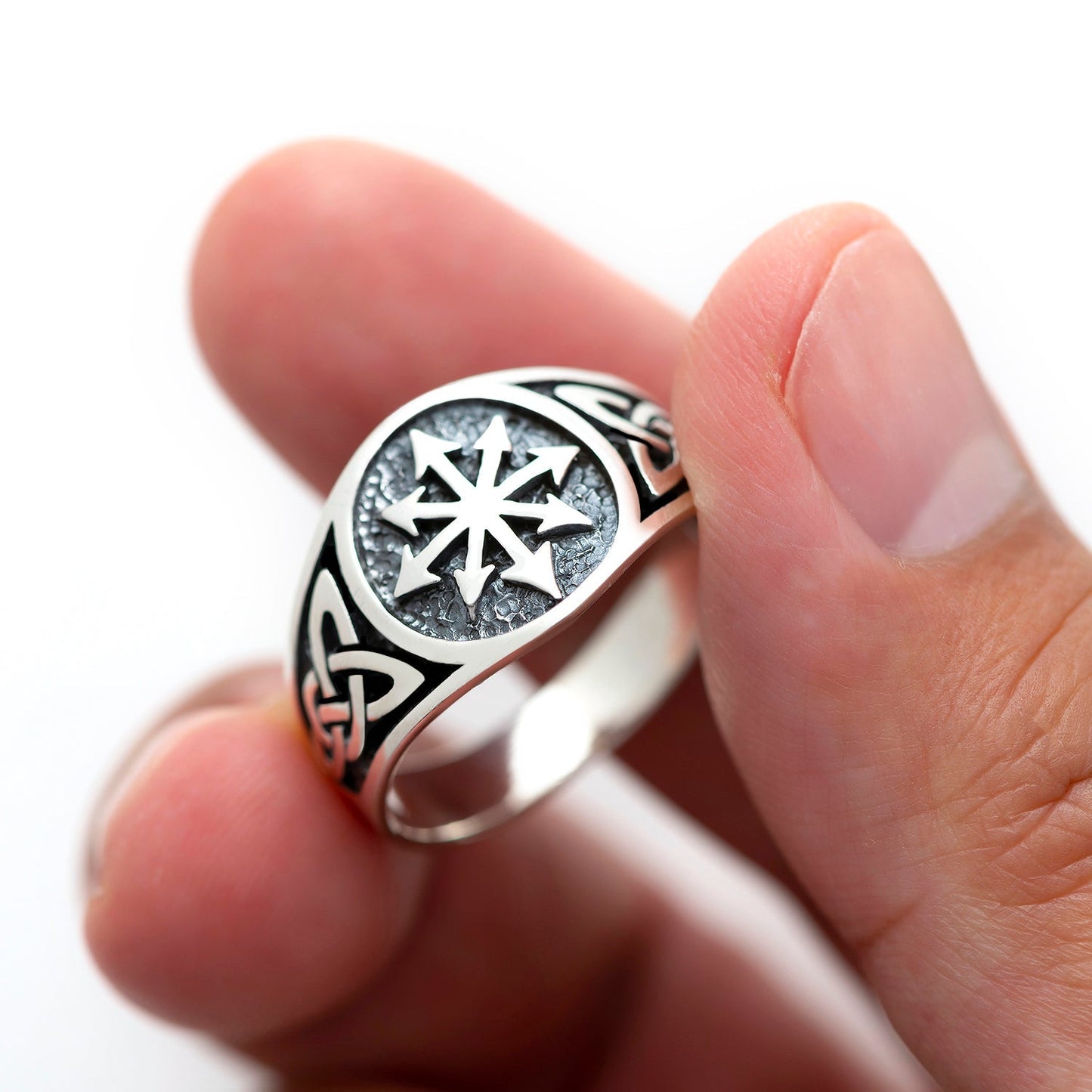 925 Sterling Silver Symbol of Chaos Occult Ring
Regular price
Sale price
$31.95
Unit price
per
---
Quantity
Made from high quality Sterling Silver (925).

Total weight: 6gr.

Frontal max height approx. 1/2" (12mm).

Wheel of Chaos (Chaospere) with Pointed Arrows design.

Hallmarked 925.

Delivered in a free gift box.
The Chaos Symbol, also known as the Chaos Star or Chaosphere, is a distinctive and enigmatic emblem often associated with various esoteric, philosophical, and cultural movements. The Chaos Symbol consists of eight arrows or lines radiating outward from a central point. These arrows can be seen as representing the eight fundamental directions (north, south, east, west, and the four intermediate points) while converging at a central nexus, symbolizing the unity or chaos at the center of all things. The symbol represents the ever-present, unpredictable, and transformative nature of reality. It suggests that change is the only constant and that chaos can lead to order and vice versa.