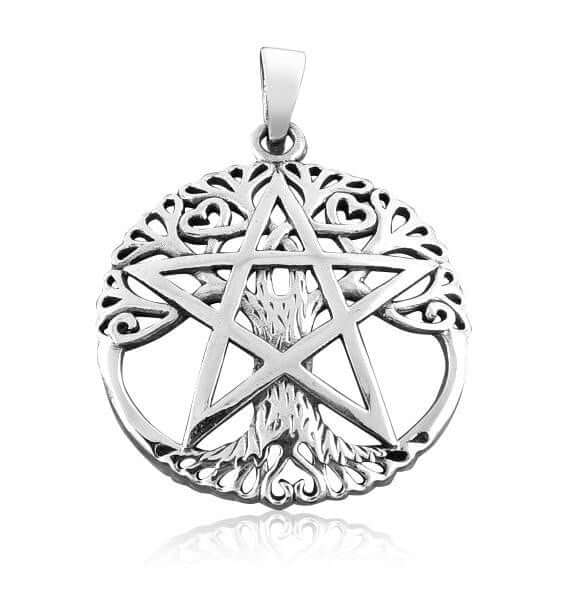 Sterling Silver Tree Of Life and Pentagram Pendant
Regular price
Sale price
$32.95
Unit price
per
---
Quantity
Made from high quality Sterling Silver (925).

Total weight: 6gr. Size is approx. 1-3/16" (30mm) in diameter.

Decorated with the Celtic Tree of Life and a Classic Pentacle.

Features Impressive Celtic Knot Accents.

Hallmarked 925.  Delivered in a free gift box.

We carry in our stock Sterling Silver chains at your request for an additional small charge if you wish to complement the pendant.
The Tree of Life holds deep significance across various cultures and belief systems. It represents the interconnectedness of all living things, the cycle of life, and the nurturing force of nature. Similarly, the Pentagram is a symbol of spiritual and elemental balance, often associated with mysticism and the five elements. The combination of these two potent symbols creates a harmonious representation of both the natural and spiritual realms. The Tree of Life Pendant with a Pentagram also conveys the idea of balance and unity between different aspects of existence. The roots symbolize a firm foundation and connection to the earth, while the branches reach towards the sky, reaching for higher consciousness and spiritual growth. The Pentagram, with its five points, represents the harmonious integration of the elements – earth, air, fire, water, and spirit.