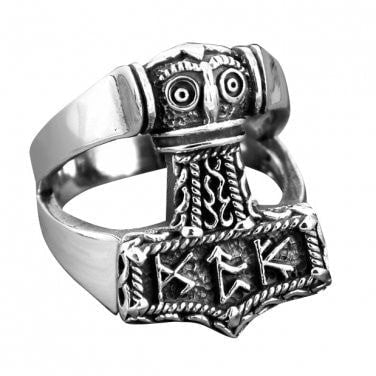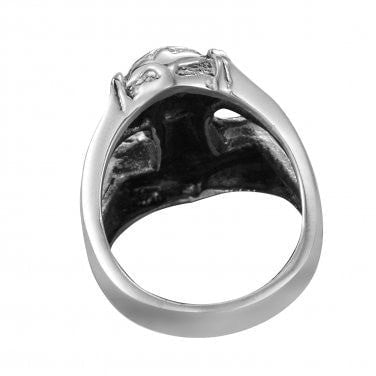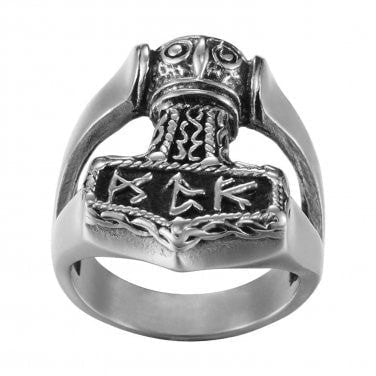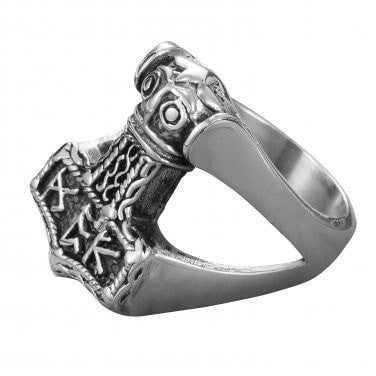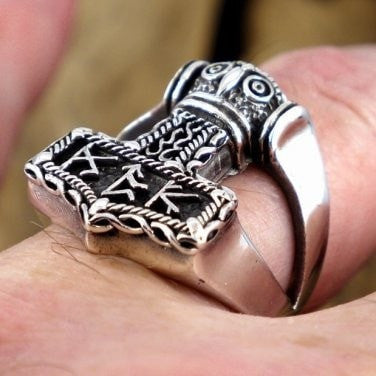 925 Sterling Silver Thor Hammer Ring with Runes
Regular price
Sale price
$44.95
Unit price
per
---
Quantity
Made from high quality Sterling Silver (925).

Approx. weight depending on size 11-13gr.

Frontal dimensions approx. 1" (25mm) by 3/4" (20mm).

Viking Mjolnir / Old Norse Runes.

Stamped 925. Delivered in a free gift box.
Behold the magnificence of the Thor Hammer Ring, a tribute to the legendary Mjolnir wielded by the Norse god of thunder. Imbued with ancient runes and crafted with precision, this ring serves as a potent symbol of strength, protection, and the enduring spirit of Norse mythology. At the heart of the ring lies the unmistakable silhouette of Mjolnir, Thor's legendary hammer. The hammer symbolizes not only thunder and lightning but also protection and the divine strength of the gods. Adorning the surface of the Thor Hammer Ring are meticulously carved Norse runes, each carrying its own symbolic meaning. These ancient characters, believed to hold magical properties, add an extra layer of mystique to the ring.