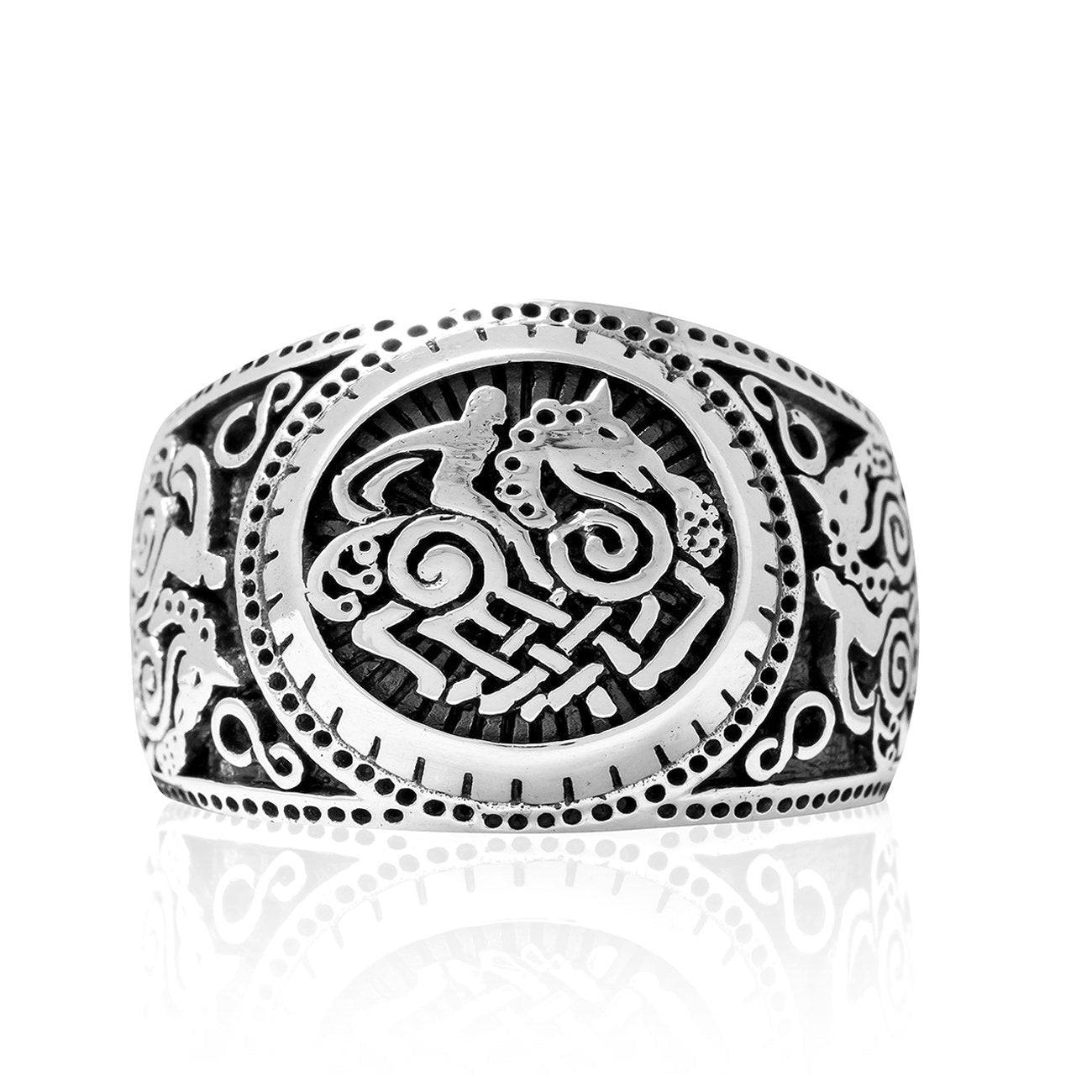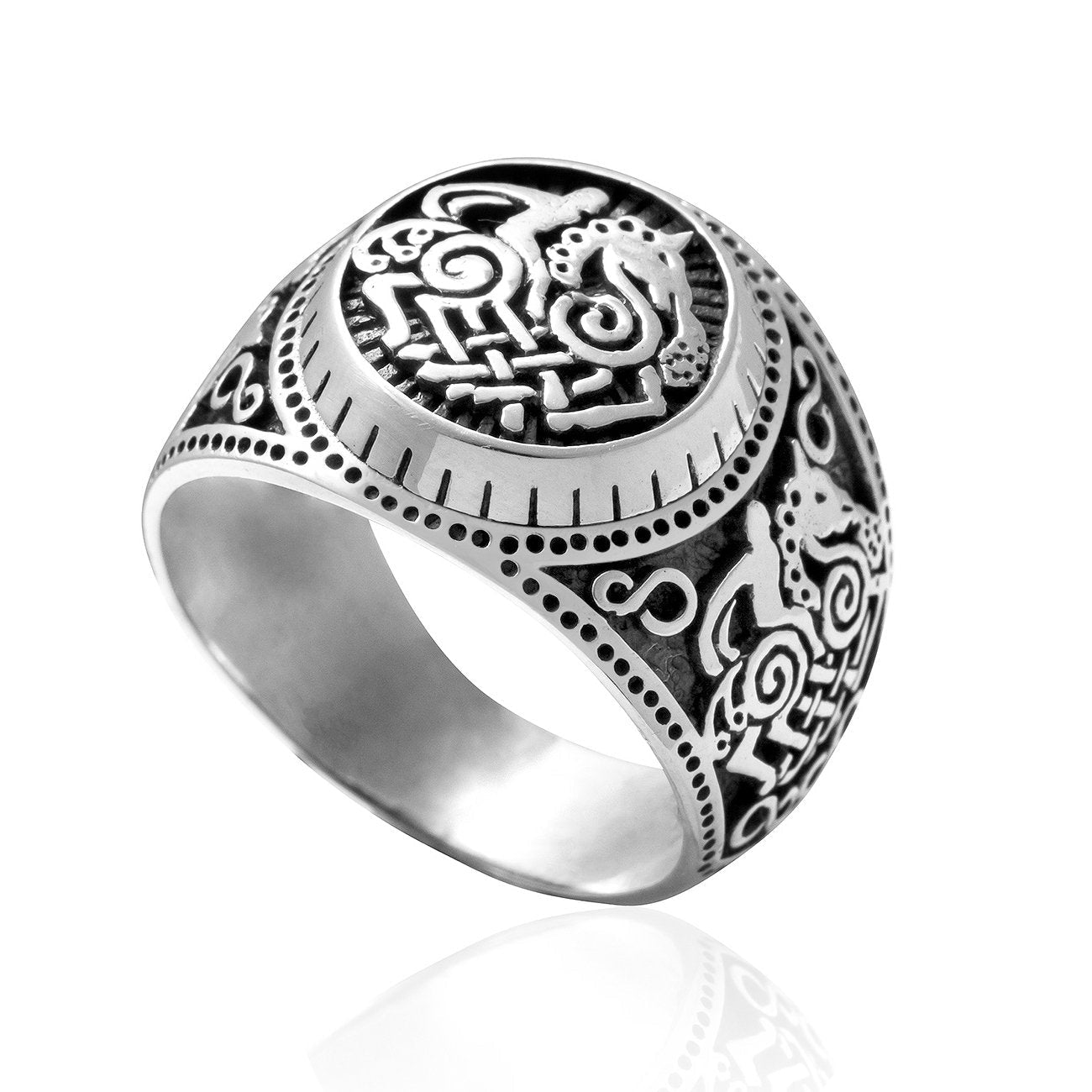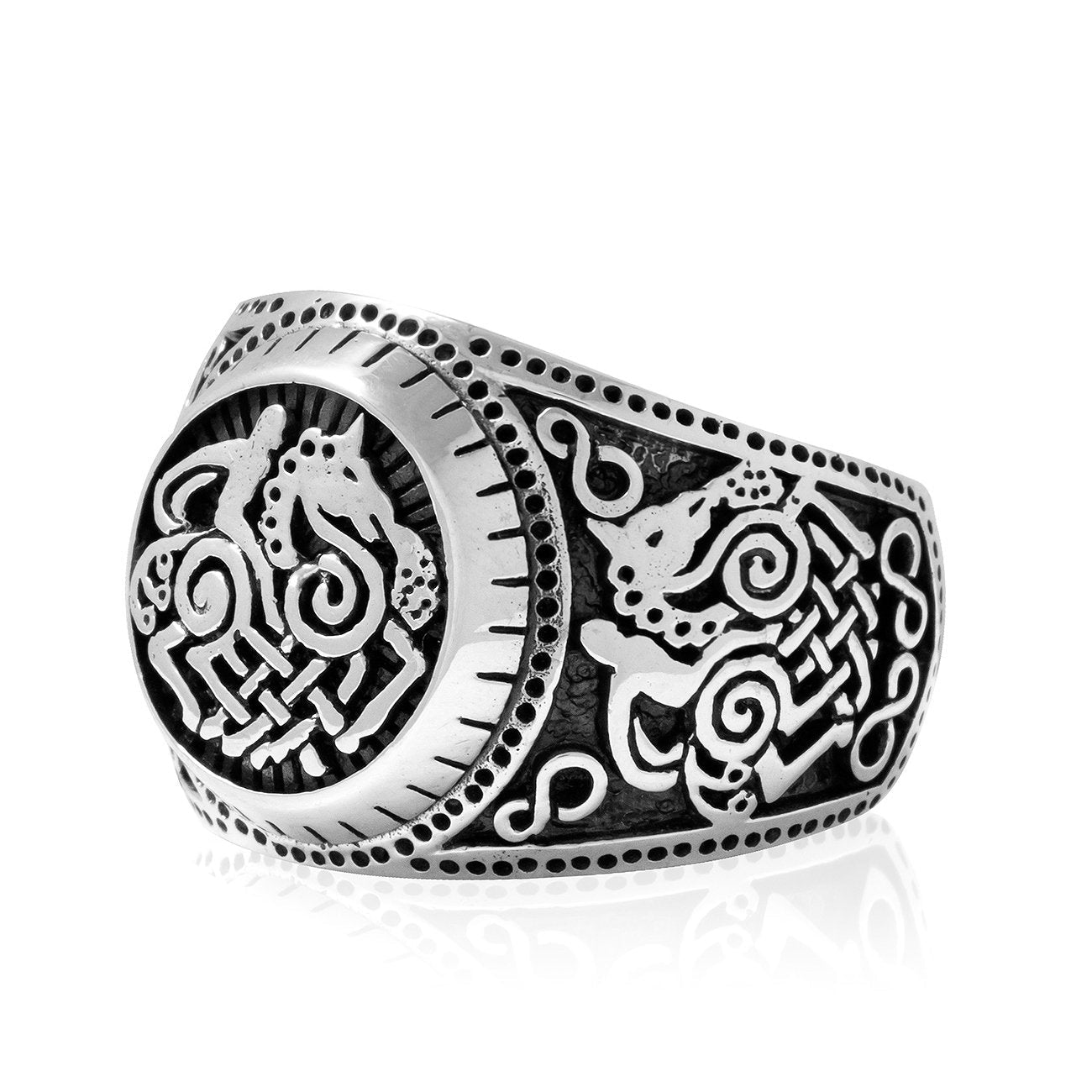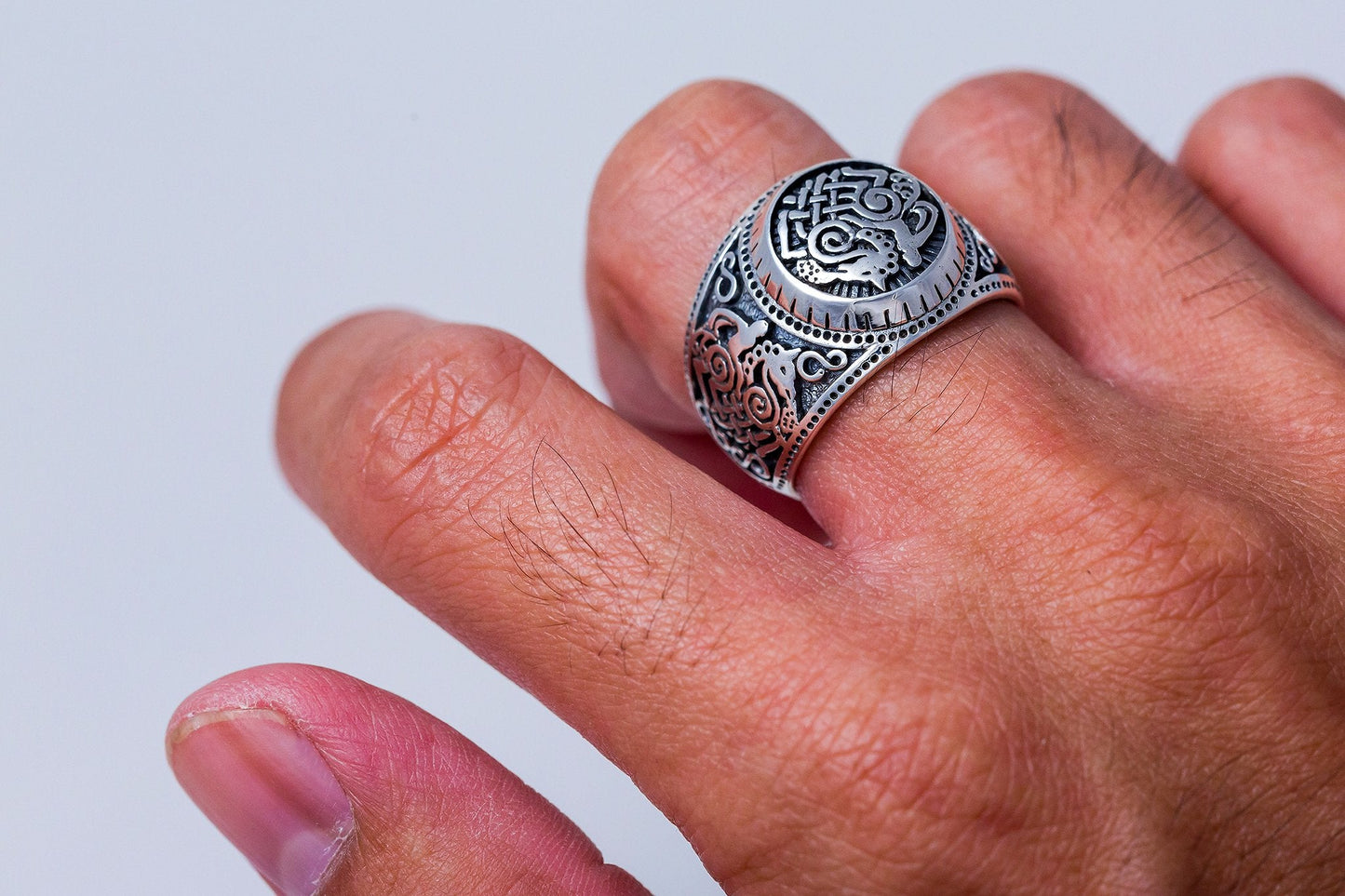 925 Sterling Silver Sleipnir Steed Signet Ring
Regular price
Sale price
$35.95
Unit price
per
---
Quantity
Made from high quality Sterling Silver (925).

Approx. weight: 10gr. Frontal Width approx. 5/8" (16mm).

Odin's Horse / Sleipnir design.

Stamped 925. Delivered in a free gift box.
Crafted with precision and passion, this ring embodies the strength and resilience of the mythical eight-legged horse, Sleipnir, the loyal steed of the powerful god Odin. Sleipnir is no ordinary horse; it is the mythical steed of Odin, the Allfather. With its eight legs, Sleipnir is known for its speed and strength, making it a symbol of power and transcendence. Wearing the Viking Sleipnir Silver Ring is a statement of connection to Norse mythology and a celebration of the virtues associated with this legendary creature.